So you thought you'd heard the end of AIG, huh? Not by a long shot. This useless company, with a very long list of employees belonging in prison, is still demanding the White House approve $450 million in bonuses for 2008 - for those greedy bankers and traders who tied the global financial system into a web of toxic assets, helping to destroy the global economy.
This fraudulent company not only extorted $180 billion from taxpayers with the aid of Washington, (and especially Paulson and Goldman Sachs) but they were one of the primary villains that caused:
(1) Millions of Foreclosures in the U.S.
(2) Tens of Millions of Foreclosures Worldwide
(3) Nearly 7 Million Lost Jobs in the U.S. (and still counting)
(4) Tens of Millions of Lost Jobs Worldwide (and still counting)
(5) The Loss of over 50% of the Wealth of the World
(6) The Destruction of Tens of Millions of Baby Boomers' Retirements
Now sit back and think about how many people are suffering and will continue to suffer due to this financial apocalypse.
This is one of the principal creators of America's Second Great Depression! And they have the nerve to ask to use taxpayer money to reward the guys who helped collapse the global financial system?!?!
And these greedy criminals want their bonuses? That's like asking Washington to pay the mafia for knocking off old ladies!
Bonuses? As far as I'm concerned, the only bonuses they should be asking for are visitation rights for family members AFTER THEIR ASSES ARE HAULED OFF TO PRISON FOR LIFE.
I know. I'm dreaming. This is America after all. The nation best characterized by crony capitalism.
It's evident that Feinberg is an insider due to his previous ties with Ashcroft and Kennedy, so you knew he would find a place in Washington eventually.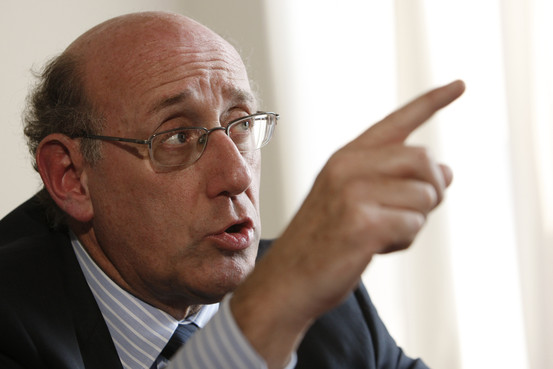 Feinberg has spent much of his career as an arbitrator and litigator for settlements resulting from damage claims for such things as victims of 9-11, asbestos lawsuits, etc.
So how does he fit the bill as a compensation czar? His role is to determine payouts for executives whose parent company received TARP funds; as if AIG and the banks are the victims?
Maybe I'm missing something here but shouldn't Feinberg's role as compensation czar be to determine the damage awards for victims of the multi-trillion real estate/banking Ponzi scheme?
Obama, if you want to name a compensation czar, at the very least don't you think it would be more appropriate to name an everyday citizen who is not a Washington insider?
Obama continues to reveal what a disgrace he is to the White House. I thought I'd never say this, but he makes Bush look like God's gift to the U.S. economy. In just a short time, Obama has proven to be a traitor to all who were naive enough to vote for him.
I thought I'd never say this but I wish Bush was still in office. At least he made people laugh (at him). The only time Bush ever caused anyone to cry was due to laughter.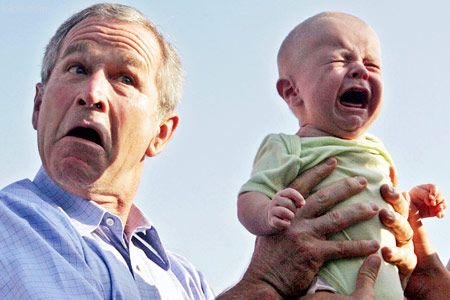 On the otherhand, Obama's actions have had an entirely different effect on people.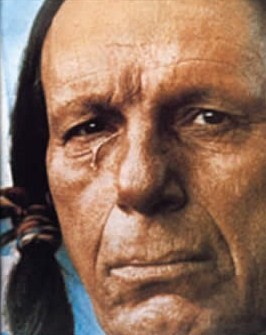 I'm willing to bet AIG will get its bonuses with or without the blessing of Obama's compensation czar.
But let's not forget, the issue shouldn't even be whether these bums get bonuses. The real issue should be how many AIG employees should be indicted on securities and taxpayer fraud.
So when you hear all the partisan media clowns out there make a ruckus out of this one, ask yourself why they aren't insisting these guys be sent to prison.
I'll tell you why. It's because they want to distract you from the real issue and focus on the bonuses, while making you think they're on your side.
NOTE: I continue to face widespread censorship for the cold hard truth I speak, as I see it. My intention is to wake the people up so they will realize just how useless and deceitful the mainstream media is. I ask that you do your part to help with this mission by emailing my articles to your friends and adding the articles to the various online syndication options provided at the top right-hand side of each article. Together, we can make a difference.
See Our Copyright Policy
Copyright © 2008-2015. AVA Investment Analytics, LLC. All Rights Reserved.

Restrictions Against Reproduction: No part of this publication may be reproduced, stored in a retrieval system, or transmitted in any form or by any means, electronic, mechanical, photocopying, recording, scanning, or otherwise, except as permitted under Section 107 or 108 of the 1976 United States Copyright Act, without the prior written permission of the copyright owner and the Publisher.

These articles and commentaries cannot be reposted or used in any publications for which there is any revenue generated directly or indirectly. These articles cannot be used to enhance the viewer appeal of any website, including any ad revenue on the website, other than those sites for which specific written permission has been granted. Any such violations are unlawful and violators will be prosecuted in accordance with these laws.

Article 19 of the United Nations' Universal Declaration of Human Rights: Everyone has the right to freedom of opinion and expression; this right includes freedom to hold opinions without interference and to seek, receive and impart information and ideas through any media and regardless of frontiers.