I've been working feverishly trying to complete my healthcare book. It's been a very difficult challenge juggling this project off-and-on for three years. Fortunately, it should be completed within the next 3-4 weeks.
For those not that familiar with my background, I have worked with venture capital firms since 2004 to provide solutions to America's healthcare crisis, so I did not enter this book project blindly (those who read the extended version of America's Financial Apocalypse might agree that I addressed healthcare quite extensively).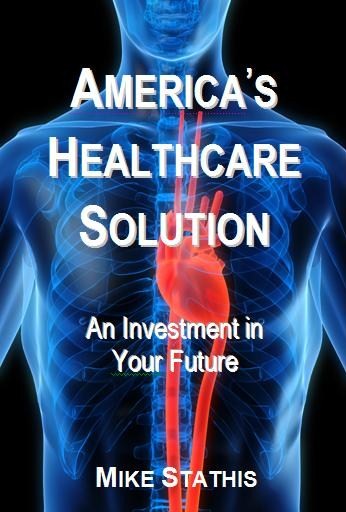 What I am looking for are some people to review the book prior to its release. I do not want to submit it to traditional reviewers since they insist you give them 4 months to review it prior to releasing the book.
The book is 16 chapters with about 300 pages (6x9). The total book length is about 430pp (after adding the introductory material, appendix, notes and references).
If selected, you will obviously be one of the first people to have read the book.
As well, once in print you will be sent a complimentary copy.
I am looking for reviewers with the following occupations:
Physicians

Venture Capitalists

Healthcare Administrators

Financial Professionals

Writers and reporters working for major publications or healthcare trade journals
Please note that you will not necessarily be selected if you fall within one of the above occupations.
I will consider granting a review to those who might not fall within one of the above categories if you are able to demonstrate your willingness and ability to spread the word about the book.
Guidelines
I may use some of the reviews or I may not.

Note, this is for a book review, NOT for submission of suggestions. I simply do not have the time to entertain any possible improvements to the book.

You will receive a copy of the finished book regardless whether I use your review as long as you submit it in the stated time period.
To apply as a reviewer, please send the following information to me at
Occupation years of experience

Brief description of your employer - name of company, what type of company, how many co-workers

Whether you have ever reviewed a book or other publication, or authored any trade journals that were published
The deadline for submission is August 20th.
Thanks, and I appreciate any interest you might have.