There are many Americans heroes.
Unfortunately, many of the ones we think are heroes are quite the opposite. This is part of the mechanism used to manipulate the masses so that they can be deceived and exploited.
I ran across an article from www.prothink.com. This is a website that is focused on educating people about Zionists, the Holocaust and Jewish people.
I do not agree with everything taken my the site's owner. However, I still approach these issues with an open mind, knowing there is still much research I must do.
However, that does not matter.
All that matters is that I agree with the website on the main issue that threatens America and has already caused the uncessary death and suffering of countless Americans for decades.
If we go back further and look at the effects caused by this group throughout the world, it is astonishing.
We are talking about tens of millions.
The group I am speaking of is America's modern day mafia.
I consider Zionists Jews as members of this mafia.
Others state that Zionism is a ploy and that Jews in general are members of this mafia. While I understand their reasoning, I do not agree. I do not have time to get into this debate right now.
Regardless, this mafia is a worldwide crime syndicate engaged in massive stock market fraud, grand larceny, selling body parts and many ther criminal activities that I do not mention here due to the risk of losing credibility. This is often the reaction when people are overwhelmed with new information that completely contradicts what has been programmed into their minds by the media.
But of course they are also involved in getting America to be the puppet of Israel.
And they use their control of vast resources like the media and the financial industy in order to carry out this mission.
But if you dig deep, you will be shocked.
You might also recall that prothink.org is also the source of a great documentary on 911 called 911Missinglinks, and can be found at http://www.911missinglinks.com/watch-movie/.
I first introduced readers to this documentary when I wrote about how Alex Jones has fooled so many of his Kool-Aid-drinking foolers (much in the same manner that Ron Paul has fooled his supporters).
Below is the first 10 minutes of the documentary. The remainder can be found on You Tube by clicking the top of this You Tube title link.
If you have not already watched it, I highly recommend you do so as soon as possible.
I actually viewed it again this weekend instead of watching the NCAA College Basketball Tournament (and I am a huge college basketball fan).
In the past I have written much about the dangerous control Zionists have over America. if you research Zionism for yourself, you will see that they control most of the world - the media, financial markets, governments, corporations. It's quite astounding.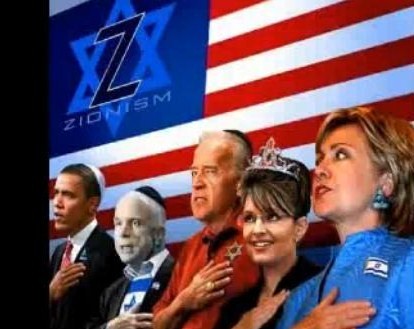 I wanted to mention www.prothink.org here because I ran across an great article everyone should read.
The article was a link from www.veteranstoday.com written by Mr. Gordon Duff, discussing the views of Dr. Alan Sabrosky, former Director of Studies at the U.S. Army War College.
Dr. Sabrosky is of Jewish ancestry.
Yet, he speaks passionately about Israel's involvement in 911, the control of Washington by Israel, and the danger of that lay ahead.
Dr. Sabrosky is a real American hero that you will never hear about.
Please have a look. Make sure to view the YouTube videos posted within the article. They contain interviews with Dr. Sabroasky.
See Our Copyright Policy
Copyright © 2008-2015. AVA Investment Analytics, LLC. All Rights Reserved.

Restrictions Against Reproduction: No part of this publication may be reproduced, stored in a retrieval system, or transmitted in any form or by any means, electronic, mechanical, photocopying, recording, scanning, or otherwise, except as permitted under Section 107 or 108 of the 1976 United States Copyright Act, without the prior written permission of the copyright owner and the Publisher.

These articles and commentaries cannot be reposted or used in any publications for which there is any revenue generated directly or indirectly. These articles cannot be used to enhance the viewer appeal of any website, including any ad revenue on the website, other than those sites for which specific written permission has been granted. Any such violations are unlawful and violators will be prosecuted in accordance with these laws.

Article 19 of the United Nations' Universal Declaration of Human Rights: Everyone has the right to freedom of opinion and expression; this right includes freedom to hold opinions without interference and to seek, receive and impart information and ideas through any media and regardless of frontiers.