Why in America is it only discrimination if it's a white person doing or saying something against another race?
Black, Hispanic, Asian and kids of other races are taught that they should be proud to be Black, Hispanic or Asian. But when it comes to Whites being proud to be White, they are labeled as racists.
Haven't you had about enough of this hypocracy and social injustice?
It doesn't matter what race you are, if you a level-headed fair person, you can see this just isn't right. And if it doesn't end soon, I can guarantee you it's going to erase much of the progress made in U.S. race relations over the past three decades.
I don't even want to begin to discuss affirmative action. As those who read America's Financial Apocalypse might recall, I glazed over this controversial issue because i did not want it to be the focus in readers' minds.
But the fact is that one of the main reasons why the U.S. continues to lose competitiveness with the globe is because less qualified people are gaining entry into the best schools and jobs merely because of their race. That is NOT how you run a capitalistic economy.
Today, if you mention this to others, they have been programmed by the establishment (media, Washington, academia, think tanks, etc.) to label you as a racist. This is a cheap trick to silence you.
If anyone ever calls you a racist for exposing the social injustice in America, you need to call them supporters of the Washington mafia. It is they who are racist because they support these acts of discrimination.
I don't know about you, but I've had about enough of the White-bashing that's been crafted by the Jewish Mafia as a means to destroy the achievements of White people, while promoting others with less merit so as to make it easier for the Zionists to take full control over America.
Just recently, Obama announced that tax payers will have to fork over $850 million to black colleges. And for what? Because they have Black students?

If Washington is going to furnish any educational institutions with tax payer money, we need to ensure these funds provide the best bang for the buck, whether they are traditionally White or Black colleges.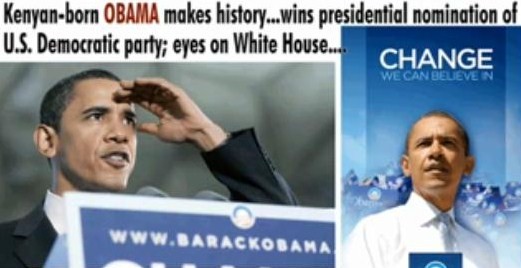 Quotas are destroying America. The U.S. was built on a merit system. The best and the brightest received the best jobs and admission to the best schools. This is no longer a reality in the U.S. and hasn't been for over two decades. Interestingly, U.S. median living standards began to slide during that period.
Certainly, in past decades, non-whites have in some cases received unfair treatment in the workplace, but there was much less of this in college admissions. Today, discrimination still exists. The problem is that it has been heavily tilted towards the other side. As a result, better qualified students and graduates are turned down for spots in schools and jobs because they are not Black or Hispanic.
In many cases, you can get a full scholarship with a fairly GPA just because you are Black or Native Indian and increasingly, because you are Hispanic.
Have you ever been discriminated against because you were White? I know I have; many times.
If you want to get into a college, your best bet is to say you are Black. Just tell your kids to lie and say they are part Black. It's the only way to fight fire with fire.
The same goes for the work place. If you really want a boost, say you are Black and gay. And if you're a Black, lesbian female, you're chances of getting hired are bumped up even more.
This is just plain wrong and it is destroying the ability of the U.S. to compete globally.
Do your part and send an email to one of the grunts housed at the White Houses 200+ volunteer call center.
Tell them to end the discrimination against Whites because all it's doing is adding momentum for racial tensions.
http://www.whitehouse.gov/contact
While you're at it, ask why the banking executives haven't been indicted for securities fraud, why he sold out to the healthcare industry, why he flip-flopped on every promise made.
Get up and yell, "I'm as made as hell and I'm not gonna take it anymore!"
Get up off your ass and doing something! Your nation is being destroyed before your very eyes.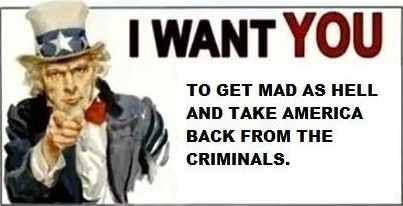 See Our Copyright Policy
Copyright © 2008-2015. AVA Investment Analytics, LLC. All Rights Reserved.

Restrictions Against Reproduction: No part of this publication may be reproduced, stored in a retrieval system, or transmitted in any form or by any means, electronic, mechanical, photocopying, recording, scanning, or otherwise, except as permitted under Section 107 or 108 of the 1976 United States Copyright Act, without the prior written permission of the copyright owner and the Publisher.

These articles and commentaries cannot be reposted or used in any publications for which there is any revenue generated directly or indirectly. These articles cannot be used to enhance the viewer appeal of any website, including any ad revenue on the website, other than those sites for which specific written permission has been granted. Any such violations are unlawful and violators will be prosecuted in accordance with these laws.

Article 19 of the United Nations' Universal Declaration of Human Rights: Everyone has the right to freedom of opinion and expression; this right includes freedom to hold opinions without interference and to seek, receive and impart information and ideas through any media and regardless of frontiers.