Those who read America's Financial Apocalypse might recall I discussed the problem of immigrants failing to integrate into U.S. society. This is just one of hundreds of prophetic conclusions made in this book.
This past weekend, German Chancellor Angela Merkel spoke to the Christian Democratic Union about the nation's immigration problem.
In short, she said that this idea of multiculturalism has failed and that immigrants need to do more to integrate into German society, starting with learning the German language.
"And of course, the approach [to build] a multicultural [society] and to live side-by-side and to enjoy each other... has failed, utterly failed."
Turkish President Abdullah Gul urged the Turkish community living in Germany to master German.
"When one doesn't speak the language of the country in which one lives that doesn't serve anyone, neither the person concerned, the country, nor the society. That is why I tell them at every opportunity that they should learn German, and speak it fluently and without an accent. That should start at nurseries."
Merkel continued that immigrants must be prepared to "integrate and adopt Germany's culture and values."
Finally, Merkel makes what I view as an obvious conclusion for a nation that desires to preserve its heritage and strength…
"We feel tied to Christian values. Those who don't accept them don't have a place here,"
Merkel's speech comes at a time when growing concerns by Germans that their nation is being overrun by foreigners. Sound familiar? This is not only a problem in the USA, but much of the western world. http://www.bbc.co.uk/news/world-europe-11559451
Do you think you would ever hear President Obama or any other U.S. President say what Merkel has said? Of course not! Such statements would be labeled "politically incorrect" or "racist," subject to attack by hundreds of left-wing groups, many of which are run by Zionist Jews, such as the ACLU and ADL.
Interestingly, Merkel's remarks came after a growing debate "sparked by a central bank board member saying the country was being made 'more stupid' by poorly educated and unproductive Muslim migrants."
Why is this interesting? Because I'd place some pretty good odds that the bank board member who made this statement is likely to be a Zionist Jew. So? Well, first, understand that in today's tightly-controlled fascist world, that statement should have sparked attacks of anti-Semitism, right? Ask yourself if the banker had said the same of Jews. After all, most of the Muslim immigrants in Germany are Arabic, and thus of Semitic origin.
The second point of interest is that if in fact this board member is a Zionist Jew, he actually caused detriment for the Zionist mafia's agenda because this debate will eventually add fire to the problems in the U.S.
I do not have time to get into the details right now, but you must understand that this entire multiculturalism/diversity pitch is part of the Zionist agenda. This agenda also intersects with the motives of globalists, who will stop at nothing to enrich themselves off the backs of cheap labor regardless how much it destroys societies and entire nations.
Most of you probably understand how the multiculturalism pitch is consistent with the motives of the globalists. For those of you who still have not researched the Zionist mafia that runs most of the Western world, you might fail to see the connection. I will be discussing more of the Zionist mafia in the future.
Excluding the overlap of Zionist control over multinational corporations, you must understand that destruction of a nation's identity - religious, cultural, racial and ethnic - presents the easiest manner by which to overtake it. Once you weaken these bonds shared by the people of a nation, you can easily conquer it from within. This is precisely what we have been seeing in the U.S. and many nations in Europe for several years. It has been largely (although not exclusively) the work of the Zionist Jewish mafia.
Ask yourself whether Israel would permit the policies advocated by the Zionist Jewish mafia, whose members are dual citizens of the U.S. and Israel. Like all Zionists, their loyalties to Israel supersede their loyalties to the U.S. This presents a national security threat to the U.S.
Ask yourself the following questions.
Will you find gay rights in Israel?
Will you find open immigration in Israel?
What about multiculturalism?
As the facts reveal, we see the exact opposite in Israel. Israel has been engaged in ethnic cleansing ever since it was (illegally) formed.
So we must ask why then, are the Zionist elite powers in the U.S., who control virtually every aspect of the U.S. in favor of these things if they would not allow these policies in the nation with which they place their highest loyalty, Israel?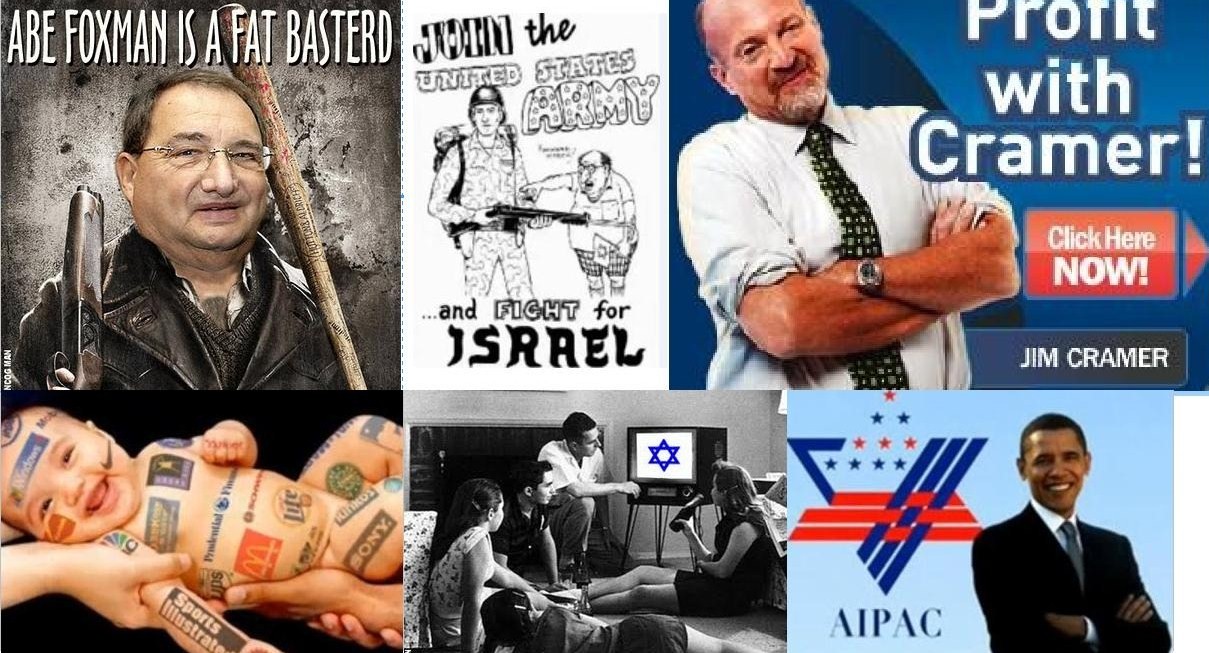 The answer should be clear. If it is not, maybe you need to stop wasting time watching trash TV and more time researching things for yourself. I can tell you this and that and whatever else I have determined based on my own research. But the best way for you to understand what is going on is to find out for yourself. You might use me as a lead-in, but you're going to have to dig deep for yourself if you want to be convinced. I know from experience this is the best approach.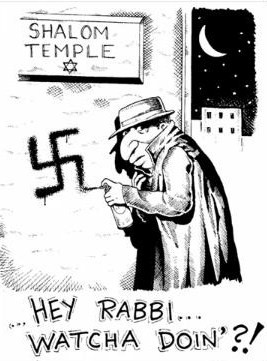 Research who runs the media (TV and radio networks, Hollywood, PR firms, publishing companies), banks (Wall Street, commercial banks, Federal Reserve), think tanks, the educational (or indoctrination) system, most large corporations (check the board of directors), the legal system (the most powerful law firms and judges, the Supreme Court), FBI and CIA and virtually every other government agency (SEC, FDA, FTC, DHS, HHS, FEMA, CTFC, etc.).
Now ask yourself how less than 2% of the U.S. population can control so much. Next, ask yourself why, with over 41 million Americans on food stamps, are you paying a Kosher tax for food items to satisfy the religious requirements of less than 2% of the U.S. population?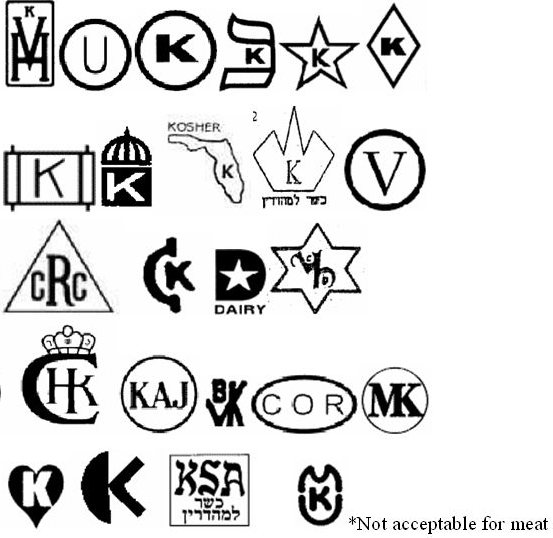 Connect the dots people. Then you will understand the genesis of affirmative action, political correctness, open immigration, revisionist history, multiculturalism, gay rights and many other anti-capitalist, anti-White, anti-European and many other policies now deeply embedded within U.S. society.
By the way, I'll be posting a piece on Mel Gibson and Rick Sanchez in the future. Stay tuned for insights you won't get anywhere else.
See Our Copyright Policy
Copyright © 2008-2015. AVA Investment Analytics, LLC. All Rights Reserved.

Restrictions Against Reproduction: No part of this publication may be reproduced, stored in a retrieval system, or transmitted in any form or by any means, electronic, mechanical, photocopying, recording, scanning, or otherwise, except as permitted under Section 107 or 108 of the 1976 United States Copyright Act, without the prior written permission of the copyright owner and the Publisher.

These articles and commentaries cannot be reposted or used in any publications for which there is any revenue generated directly or indirectly. These articles cannot be used to enhance the viewer appeal of any website, including any ad revenue on the website, other than those sites for which specific written permission has been granted. Any such violations are unlawful and violators will be prosecuted in accordance with these laws.

Article 19 of the United Nations' Universal Declaration of Human Rights: Everyone has the right to freedom of opinion and expression; this right includes freedom to hold opinions without interference and to seek, receive and impart information and ideas through any media and regardless of frontiers.