As many of you know, I don't watch much television because I value my brain cells. Plus, I can't stand constant lies from the media, nor can I stand trash TV, because that too melts one's brain. However, I do watch college and professional sports. Specifically, with rare exception I only watch television for college football and basketball and professional football, but never the useless NBA which resembles "professional" wrestling.
While I was watching the NFL playoffs recently, I saw a Southwest Airlines commercial. Perhaps you've seen it. Please have a look below.
What immediately struck me when I saw this commercial was the uncanny likeness between the airline industry defendant and CEO of Goldman Sachs Lloyd Blankfein.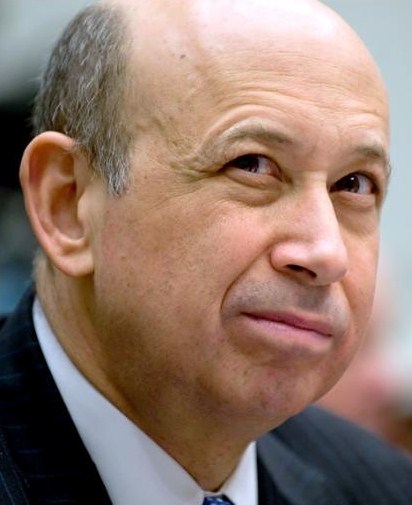 In my opinion, the company responsible for creating the ad campaign has chosen to use a man that resembles Lloyd Blankfein, due to the hate many people have for the criminal activities committed by Goldman Sachs. As you can imagine, if you want to portray a lying, criminal scumbag, what better likeness could one use than Blankfein? Of course Goldman is by no means the only criminal bank out there, but Blankfein's unmistakable appearance might seem to deliver a stronger message regarding the practices of the airline industry. Perhaps I'm jumping to conclusions, but never underestimate ad agencies. They use these kinds of tactics frequently.
See Our Copyright Policy
Copyright © 2008-2015. AVA Investment Analytics, LLC. All Rights Reserved.

Restrictions Against Reproduction: No part of this publication may be reproduced, stored in a retrieval system, or transmitted in any form or by any means, electronic, mechanical, photocopying, recording, scanning, or otherwise, except as permitted under Section 107 or 108 of the 1976 United States Copyright Act, without the prior written permission of the copyright owner and the Publisher.

These articles and commentaries cannot be reposted or used in any publications for which there is any revenue generated directly or indirectly. These articles cannot be used to enhance the viewer appeal of any website, including any ad revenue on the website, other than those sites for which specific written permission has been granted. Any such violations are unlawful and violators will be prosecuted in accordance with these laws.

Article 19 of the United Nations' Universal Declaration of Human Rights: Everyone has the right to freedom of opinion and expression; this right includes freedom to hold opinions without interference and to seek, receive and impart information and ideas through any media and regardless of frontiers.