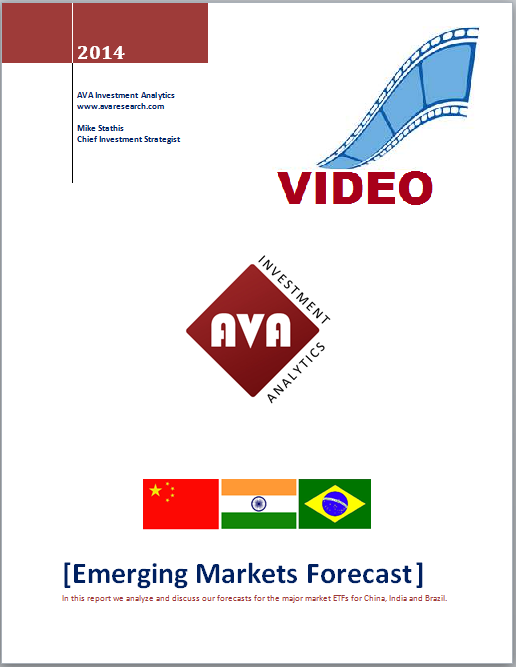 January 2014 Emerging Markets Forecast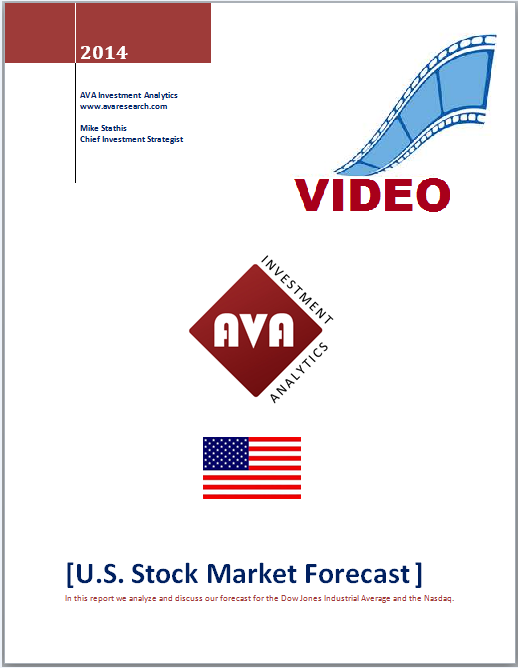 January 2014 US Stock Market Forecast (Dow Jones & Nasdaq)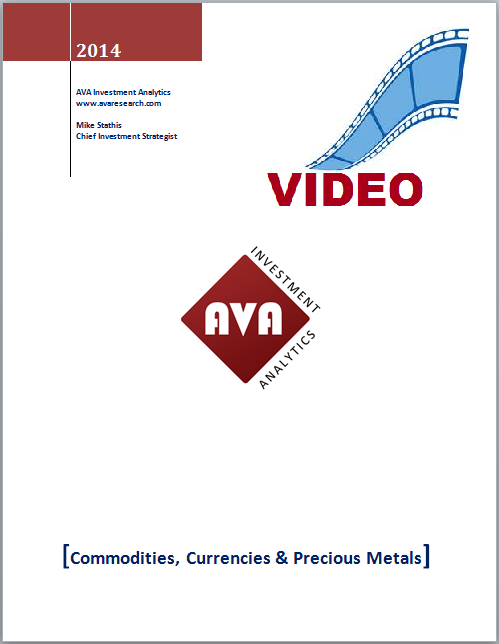 January 2014 Commodities, Currencies & Precious Metals Forecast
Brazil Economic Analysis 2013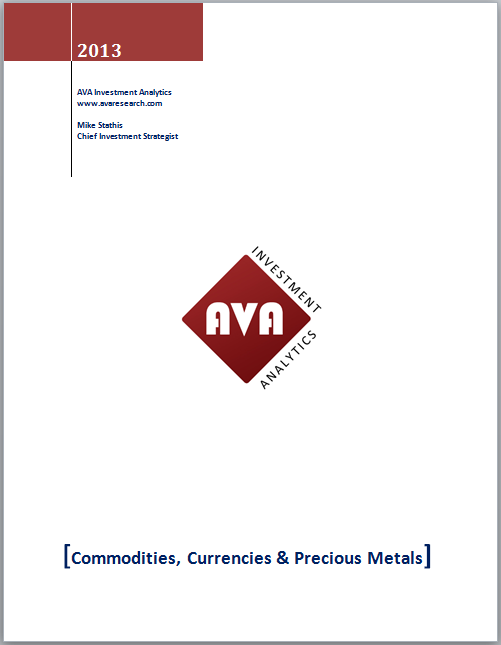 November 2013 Commodities, Currencies & Precious Metals Forecast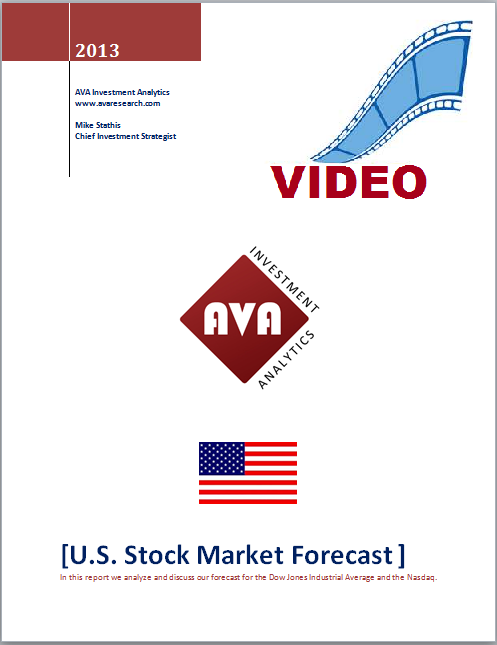 November 2013 Dow Jones & Nasdaq Forecast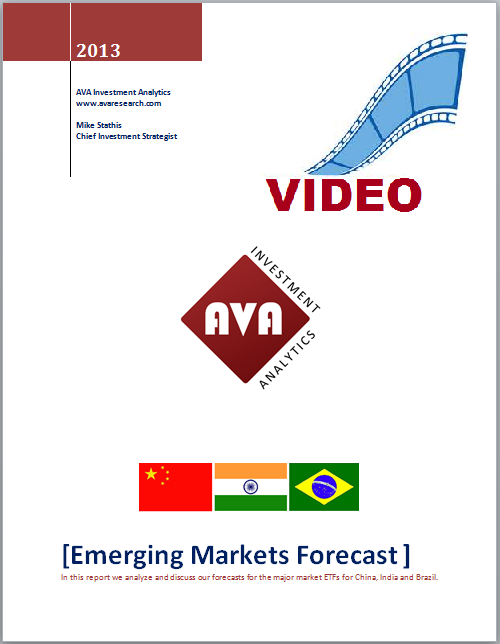 November 2013 Emerging Markets Forecast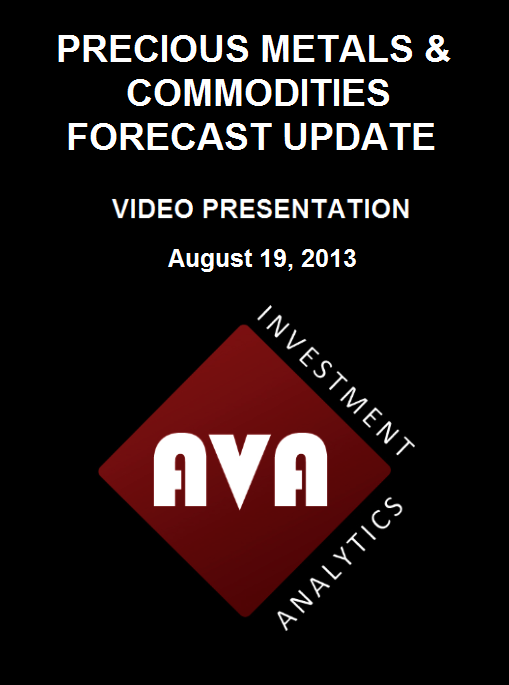 August Precious Metals and Commodities Forecast Video Update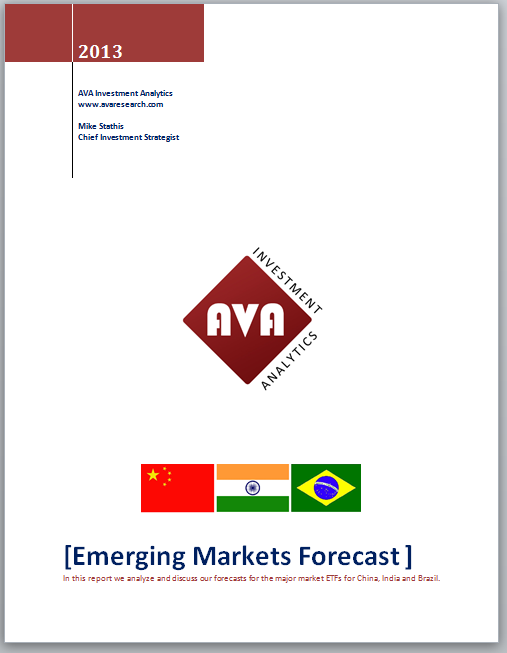 August 2013 Emerging Markets Forecast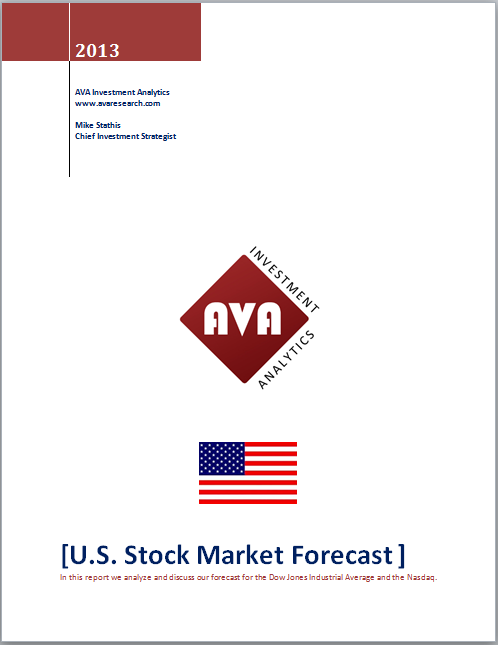 August 2013 Dow Jones & Nasdaq Forecast
Analysis Of The AT&T/T-Mobile Deal
By now, most of you have heard about AT&T's buyout offer of
Deutsche Telekom T-Mobile. The deal, totaling $39/$40 billion ($25 billion in cash and about $15 billion in stock, or 8% of AT&T stock) would add nearly 40 million wireless subscribers to AT&T for total of around 129 million, vaulting it past Verizon Wireless' 102 million. The combined company would serve about 43 percent of U.S. cellphones.
The agreement doesn't leave room for other buyers to jump in with a higher bid. However, this comes at a huge price to AT&T. The deal breakup fee is $6 billion in cash and wireless spectrum. This is a huge fee by any standard, and certainly adds risk to AT&T.
AT&T would finance the cash part of the deal with new debt and cash on its balance sheet and will assume no debt from T-Mobile. This is a very important aspect to consider, as I will later discuss.
The buyout deal should come as no surprise to those of have been subscribers to the Intelligent Investor. On more than one occasion I have discussed the fact that T-Mobile would be unable to compete with the duopoly between AT&T and Verizon. Furthermore, I previously discussed that Sprint is likely to become an acquisition target. I also discussed this in America's Healthcare Solution.
In the past, I felt that a Sprint/T-Mobile merger was more likely from Sprint's perspective. While the two companies had been in talks, my guess is that T-Mobile management viewed a deal with AT&T as having less risk and with more value to shareholders.
One thing is for certain. The two companies use incompatible network technologies. This was also the case with a Verizon Wireless/T-Mobile deal. In contrast, the networks of AT&T and T-Mobile use the same underlying technology (GSM), so to a large extent, AT&T phones can already use T-Mobile's network, and vice versa.
If in fact AT&T receives regulatory approval, the union with T-Mobile would leave Sprint with very few options to add much-needed wireless spectrum. First, instead of being next to the bottom in terms of subscribers, Sprint would be at the bottom. As a result, it would face pricing disadvantages that would surely hinder its business. Also consider that Sprint would be the only major wireless provider that doesn't offer the iPhone.
About the only positives coming from Sprint right now are its joint venture with WiMax provider Clearwire and its focus on prepaid wireless, now with ownership of Boost Mobile and Virgin Mobile. However, early results from certain regions where WiMax has gained traction indicate that the service is not being perceived as competitive as originally thought. This is especially the case when compared to Verizon's service.
Moreover, Metro PCS poses as a threat in the prepaid wireless segment. While Sprint still has some options remaining, I do not feel that Leap Wireless will offer much assistance. Thus, Metro PCS appears to be the best potential partner alternative for Sprint. Problem is that Metro PCS is doing much better than Sprint, and in my opinion and it has a better future.
Anyway you look at it, Sprint's long-term future is in doubt. And if the AT&T/T-Mobile deal is approved, it will weaken Sprint's long-term prospects much more. While Sprint will likely continue to remain as the low-budget wireless carrier, the problem is that the pricing advantages held by AT&T and Verizon will eventually threaten this segment as well.
Eventually, I do not see Sprint lasting unless it merges with Metro PCS. With only two players, this scenario I have described will be that much worse.
AT&T/T-Mobile Deal Analysis
Based on our analysis, AT&T is overpaying for T-Mobile by about $10 billion. But that certainly is nothing new. Most companies overpay for acquisitions.
So the real question becomes the expected synergies to be generated by the deal. Our analysis shows that the union could amount to $3 to $4 billion in annual synergies, boosting margins to 40% to 44%. However, we do not expect these synergies to be achieved prior to 2013. Finally, merger and restructuring costs could weigh on earnings for several months after the deal closes.
In addition,
Deutsche Telekom (which owns T-Mobile) gets a seat on AT&T's board. This could open the door for expanded business between the two companies similar to the relationship enjoyed by Verizon and UK's Vodafone. For those who do not now, Vodafone owns 45% of Verizon.
Chance of Deal Approval and Consequences for Consumers
The approval process for the AT&T and T-Mobile USA is expected to take another 6 to 8 months. The consensus opinion is that the deal will eventually be approved. I tend to agree with this assessment based on what I know about how these things work. As a matter of fact, I would be surprised if the deal was not approved since AT&T has been able to attain monopoly status over the past few years with other acquisitions. However, the fact is that if the FCC and FTC were doing their job, the deal should be rejected.
It should be clear by now that Washington is not concerned about protecting industries against monopoly-like status. This is part of the problem faced by U.S. consumers in virtually all industries. We all know what will happen as AT&T and Verizon emerge as the final two players. Prices will go up and low-cost choices will go down. It's the Wal-Mart effect all over again.
Furthermore, the deal is likely to be approved as a way for Obama to make good on his promise to ensure the U.S. expands its broadband coverage.
Make no mistake about it. While short-term improvements to the overall wireless network are likely, long-term improvements will be far and few. In addition, with only three main wireless players remaining, consumers should expect higher prices (in some way, shape or form), fewer choices and less innovation. In fact, AT&T is not likely to offer T-Mobile customers the same generous plans they have in the past once contracts end. This in itself will remove a good deal of price competitiveness.
The really interesting thing about the deal is that AT&T has no treasury stock. That means it's potentially an all-cash deal as far as shareholders are concerned (although there are several ways to structure the ownership segment so that AT&T is not forced to hand over stock). Looking at the net debt of AT&T and it's easy to see that the deal, if approved is likely to result in a dividend cut. This is a significant risk.
AT&T currently pays out about $10 billion in annual dividends to common shareholders. That's a good deal of cash to pay out when you hold debt of around $60 billion.
Furthermore, when you need an additional $40 billion, I don't think there is any question where a good chunk of this money will come from. Amazingly, I've heard no mention of a dividend cut by anyone.
As part of the conditions for approval, AT&T will likely be required sell major assets and present specific plans to expand its service to poor service areas. This could present some opportunities for market expansion for smaller carriers such as CenturyTel and others.
In the short and intermediate-term, the big winner is (in my opinion) MetroPCS, while the loser is Sprint. Long-term I would expect the T-Mobile deal to benefit AT&T. However, the timing for investors will be critical.
So is this the time to be buying or selling AT&T?
You can find the answer to this and many other questions by subscribing to the Intelligent Investor.
Each issue of the Intelligent Investor is approximately 70-80pp and covers the following topics:
1) U.S. Economic Overview - focus on real estate
2) Global Economic Overview - focus on real estate
3) Commodity Analysis and Forecasts
4) Crude Oil Analysis and Forecast
5) Natural Gas Analysis and Forecast
6) Precious Metals Analysis and Forecasts (Gold and Silver)
7) Foreign Currency Analysis and Forecasts
8) Emerging Markets Analysis and Forecasts
South Korea

China

India

Brazil
9) Securities Analysis (discussion and trading guidance for 16 recommended securities)
10) Market Analysis and Forecast
Dow Jones Industrial Average

Nasdaq
We also send out market updates in-between issues when we feel there we can add value.
See Our Copyright Policy
Copyright © 2008-2015. AVA Investment Analytics, LLC. All Rights Reserved.

Restrictions Against Reproduction: No part of this publication may be reproduced, stored in a retrieval system, or transmitted in any form or by any means, electronic, mechanical, photocopying, recording, scanning, or otherwise, except as permitted under Section 107 or 108 of the 1976 United States Copyright Act, without the prior written permission of the copyright owner and the Publisher.

These articles and commentaries cannot be reposted or used in any publications for which there is any revenue generated directly or indirectly. These articles cannot be used to enhance the viewer appeal of any website, including any ad revenue on the website, other than those sites for which specific written permission has been granted. Any such violations are unlawful and violators will be prosecuted in accordance with these laws.

Article 19 of the United Nations' Universal Declaration of Human Rights: Everyone has the right to freedom of opinion and expression; this right includes freedom to hold opinions without interference and to seek, receive and impart information and ideas through any media and regardless of frontiers.