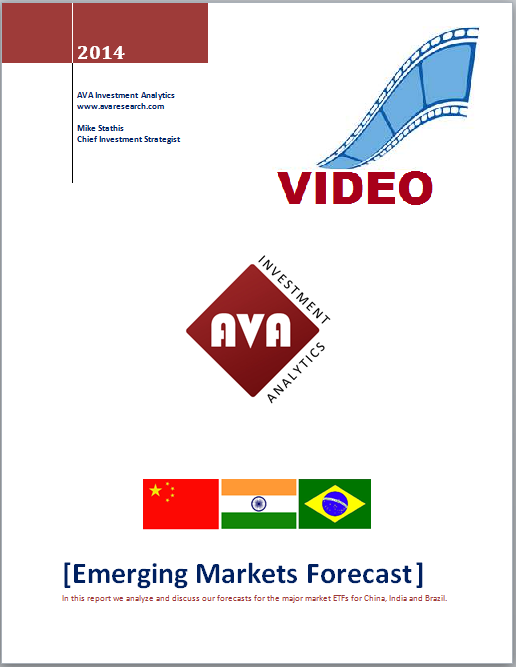 January 2014 Emerging Markets Forecast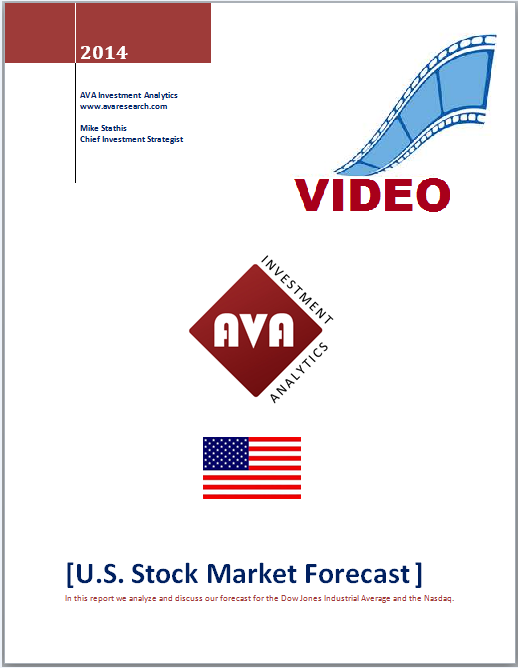 January 2014 US Stock Market Forecast (Dow Jones & Nasdaq)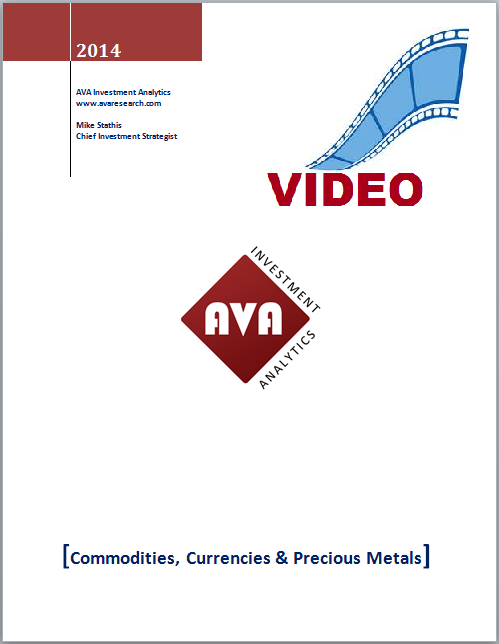 January 2014 Commodities, Currencies & Precious Metals Forecast
Brazil Economic Analysis 2013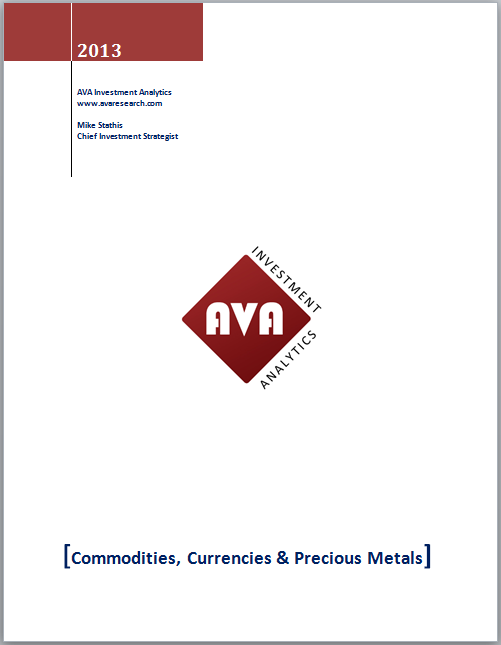 November 2013 Commodities, Currencies & Precious Metals Forecast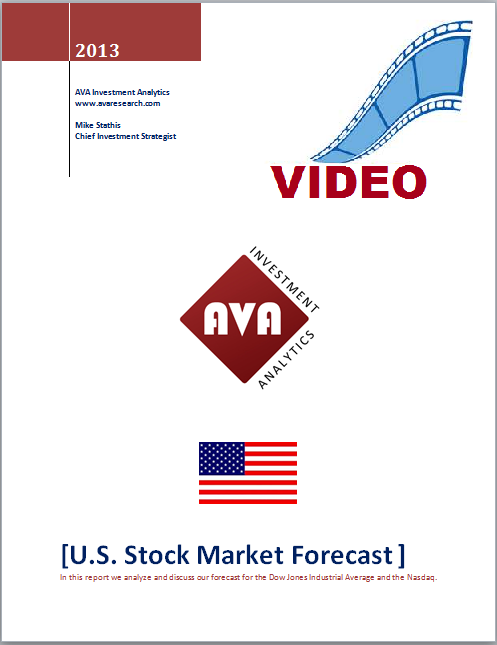 November 2013 Dow Jones & Nasdaq Forecast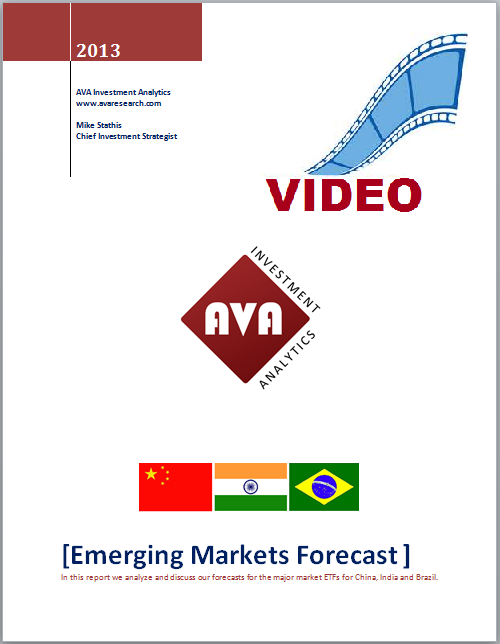 November 2013 Emerging Markets Forecast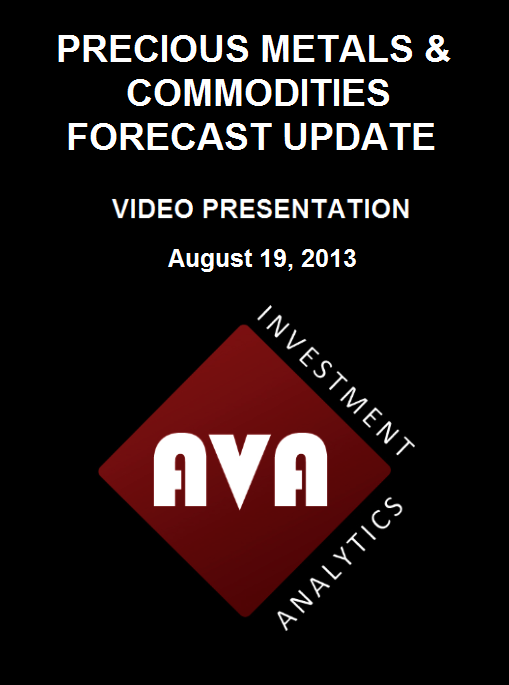 August Precious Metals and Commodities Forecast Video Update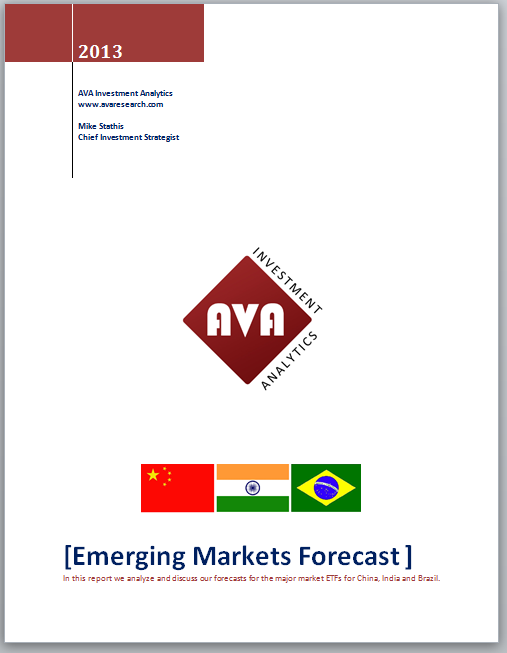 August 2013 Emerging Markets Forecast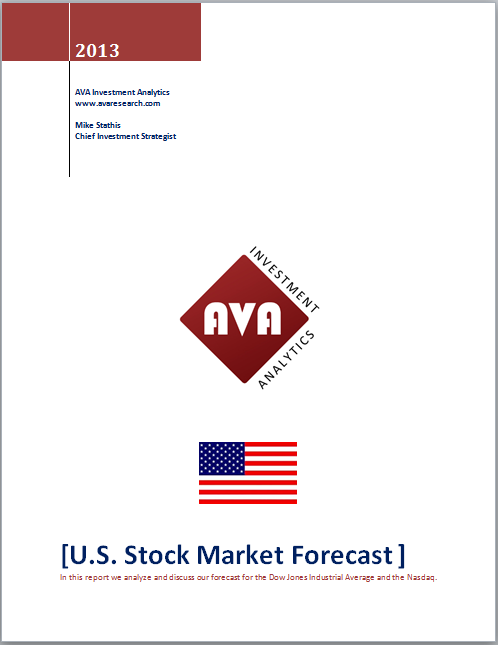 August 2013 Dow Jones & Nasdaq Forecast
Debt Ceiling Resolution Smashes HMOs And Healthcare REITs, While Boosting Other REITs
On Friday, Amerigroup (AGP) reported disappointing earnings partly due to an account error. However, after adjusting for this issue, earnings still came in considerably lower than consensus. The combined bad news sent shares tumbling by around 40%.
Most HMOs with a good deal of Medicaid exposure also sold off (CNC, WCG, MOH). In addition, even the larger more diversified HMOs showed weakness (UNH, AET, CI, WLP). Weakness in the HMO sector continues today. Despite beating earnings estimates nicely, even Humana (HUM) is showing weakness today.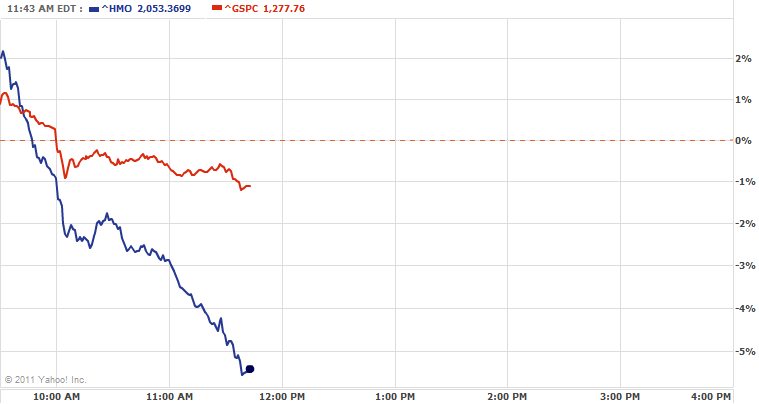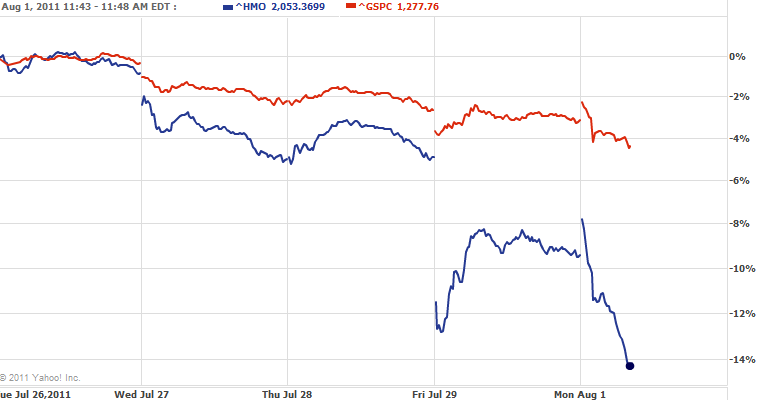 Also on Friday, the Center for Medicare & Medicaid Services announced a reduction in payments for skilled nursing facilities by $3.87 billion in fiscal 2012, representing an 11% decrease from 2011. This sent shares of Kindred (KND) and its peers (SKH, OCR, SUNH) during Monday trading.
In particular, Skilled Healthcare (SKH) and Sun Healthcare Group (SUNH) have collapsed by nearly 40% and 60%, respectively.
For whatever it is worth, I just took a position in SUNH
, intended for a trade after briefly scanning the fundamentals. Note that this is not the type of security I would expect to include in the Intelligent Investor, as I consider it to be too risky. However, the valuation is spectacular. Note that my decision had NOTHING to do with the share price, other than serving as a deterrent. Nevertheless, I consider this trade to be considerably risky; risk I am willing to take.
I do not intend to cover SUNH in future issues of the Intelligent Investor, although I may discuss it briefly, pointing to the risks and reasons why I decided to jump into shares at a time when it's falling like a knife, time permitting.
Additional Downside Likely for AGP
I wanted to focus a bit more on AGP since its earnings disappointment was largely responsible for the sector sell-off.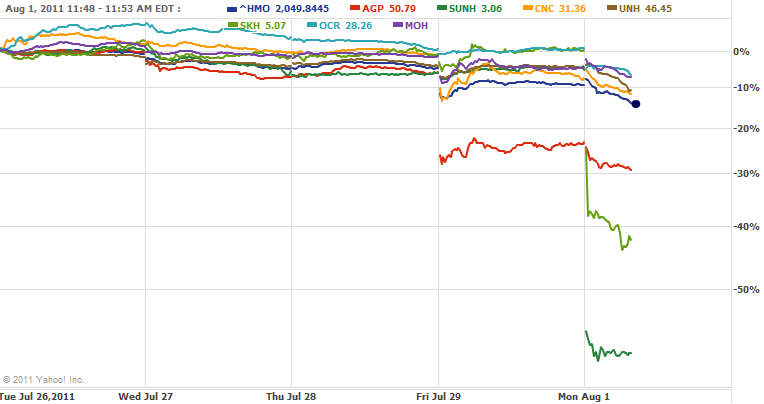 Today, AGP continues to sell off as analysts have begun to lower price targets. However, thus far the price targets have not been lowered a great deal, ranging from the low to high 60s. I suspect there could be further downward revisions to price targets in coming months. However, as we all know, analysts react more often than warn, so any further downward revisions should not necessarily indicate continued fundamental weakness for AGP and its peers.
Based on analysis of the technical data alone, at this point I see shares heading towards the mid-40s, although there could be a few small short-term rallies in between. Much of this will depend on the market strength as well as the progress of the selloff. Currently, shares are just under $52.
As for the others, it would appear that some have reached a valuation (although not technical bottom).
Healthcare REITs Also Taking a Bath
Healthcare REITs (HCP, HCN, NHC, OHI) are also taking a nice beating as a result of the recent news of Medicaid cuts. Most likely, many healthcare REITs have considerable downside remaining based on our valuation analysis.
In contrast, many mortgage and commercial real estate REITs are rallying after experiencing a selloff last week due to a variety of issues. For instance, mortgage REITs sold off due to a compression in yields expected to result if the debt ceiling were not raised prior to the August 2 deadline. Many of these REITs are attractively valued, although the mortgage REITs certainly come with risk.
The point to focus on for the HMO sector is the expected funding cuts to Medicaid that will come as a result of the debt talks. Although I expect to see another stimulus prior to the 2012 election, we do not know how much will be shuttled to state Medicaid programs.
Overall, the recent cuts to nursing reimbursement, a gradual decline in Medicaid funds and anticipation of additional cuts to Medicaid funding has caused weakness in the entire HMO sector. The sector was due for a correction, as it has been one of the strongest for the past two years. Most likely, investors will continue to exert downward pressure on shares of HMOs. This could lead to some excellent trading and investment opportunities, but it would be wise to remain patient unless you wish to make short-term trades.
Finally, when assessing risk, it will be very important to examine the fundamentals of the smaller HMOs because they are more vulnerable to long-term impact of the apparent trend of declining Medicaid funding. As the economic data continues to weaken, the HMO sector is likely to underperform over the next several weeks at minimum.
During times like these, it is critically important for investors to understand valuation analysis so they can determine business risk. In part, this involves estimates for interest rates specifically for income-generating securities such as REITs. Moreover, these findings must be adjusted for market forecasts. Any other approach would be imprudent and would introduce an excessive amount of risk. If this exercise is accomplished with reasonable accuracy, it can either result in avoidance of a great deal of loss or spectacular gains.
At AVA Investment Analytics, we follow hundreds of securities, looking for the best risk-adjusted opportunities. These opportunities come in three forms: spectacular value, trading opportunities and securities expected to exhibit excellent long-term growth. More important, we adjust all assessments based on our forecasts for market strength and volatility, economic forecasts, and interest rate expectations.
If you want to remain behind the curve, keep doing what you are doing.
If you want to move ahead of the curve, subscribe to one of our newsletters,
while the promotional rates are still around.