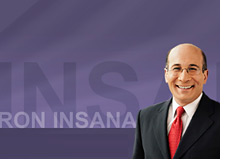 In 2006, Ron Insana's "popularity" with the sheep viewers of CNBC led to his resignation in order to start a fund of hedge funds (FoF).

I don't know the details of this arrangement, but I'd say he was approached by some guys who had some access to investment capital, and they wanted to leverage Insana's "popularity" on CNBC as a way to raise more capital.

Regardless of the catalyst that led to this drastic change of careers, as summed up beautifully by a Dow Jones columnist, "the move signaled that 'it's probably time for everyone else to get out' of the hedge-fund business." See here.

The fact that he was able to raise over $100 million tells you just how much stupid money there is out there. See here.

For those of you who aren't familiar with a fund of hedge funds, basically all they do is select a few hedge funds and charge fees in addition to what each fund charges. Investors in fund of funds get hit with double fees. It's ridiculous. And for Insana, it's much more ridiculous given the fact that he has absolutely no clue about anything related to investments that he could justify charging money for.
It's kind of like if I came up to you and offered to select some mutual funds for you. If I didn't know anything about asset management like Insana, the only criterion I'd use is past performance. And I'd charge you an annual fee on top of the fees charged by each fund.
I think Fidelity has a similar deal with its mutual funds – some managed mutual fund account, although I don't know if they charge additional fees for this. I'm willing to bet they do. Any Fidelity customers out there know?
So the question is, what value did Insana bring to the table for charging these fees? The fund prospectus stated that investors will be able to take advantage of a "macroeconomic outlook as guided by Ron Insana."
Okay so let me get this straight. You've got a journalist formerly with a hack network who starts a fund of hedge funds charging investors 1.5% annually plus 20% of the profits and an initial 2.5% placement fee, IN ADDITION TO the fees charged by the actual funds – 2% plus 40% of the profits. So what's left for the investors?
Insana should have called his FoF the "Extortionist Fund."
Here is a nice article that explains more about fund of funds and Insana.

Back to the question – what value did Insana bring to the table? Oh that's right, his "macroeconomic outlook."
First of all, Insana's "outlook" had no impact on the funds. Each fund manager did things independently. So, am I to assume that the value Insana claimed to add was from some quarterly investor write-up discussing his "macroeconomic outlook?" Gimme a break.
Amazing as it may sound, you can bet there were sheep invested with him; sheep who qualified as accredited investors. This alone demonstrates the need to raise the criteria for an accredited investor.
Anyway, it turns out that early in the collapse, Insana's fund apparently didn't do too nifty. He shut it down after only about 14 months.
To put things in perspective, his fund shut down shortly after the first market selloff in mid-2008. I don't know the exact date the fund shutdown, but based on the period it was publicly announced, it was probably when the Dow was still over 12,500.

Amazing. That gives you an idea how bullish Insana was. He didn't pick funds that could handle a bear market. It looks like his macroeconomic outlook was based on watching CNBC.
But Insana had an escape plan.
After charging insane fees to investors only to pick funds that lost their money, Insana was offered a job with one of the funds his fund invested with – SAC Capital. I'd say he approached Cohen and convinced him he would be able to keep his portion of investors with SAC, and maybe bring in investors from the other funds.
It's no coincidence his "job" with SAC ended right around the time his fund's lockup period expired. In other words, SAC had no further need for him. By the time the lockup period ended, his investors had decided to either keep their funds with SAC (and maybe defect from the other funds in the group and move them to SAC) or go elsewhere. See here.

Insana had no business dealing with investments, and anyone who handed him money is a complete fool. Let me repeat. A COMPLETE FOOL.
He's a broadcast journalist (using the term loosely). He has 0 experience managing assets.

Like most everyone else, Insana thought a new bull market was in progress, so he wanted to ride the hedge fund fees all the way to the top. Greed served as his motive.

But at the first sign of trouble he bailed; not because he knew things would get worse.

He bailed because he realized the chances of collecting that additional 20% of profits would be zero since the fund was down. Once again, greed served as his motive.

With his latest gig, Insana now qualifies as a 3-time loser.

First he served as a Wall Street hack on CNBC.

Next, his fund of hedge funds failed in just a short time, even before the major market collapse occurred.
Finally, he's claiming to know about stocks in his new service on thestreet.com.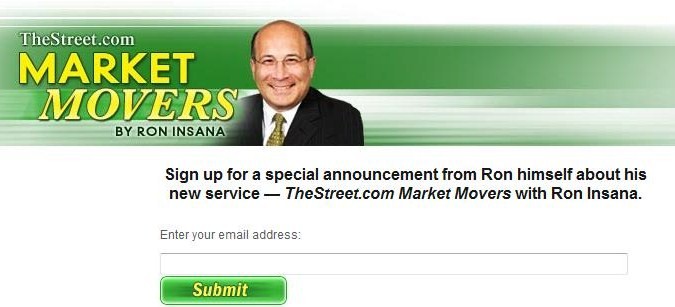 Of course, thestreet.com has convinced its sheep that a former baseball star (Lenny Dykstra) knows how to pick stocks, so why not Insana as well?

Maybe they'll be making Jimmy Johnson an offer when his contract with Better Trades expires.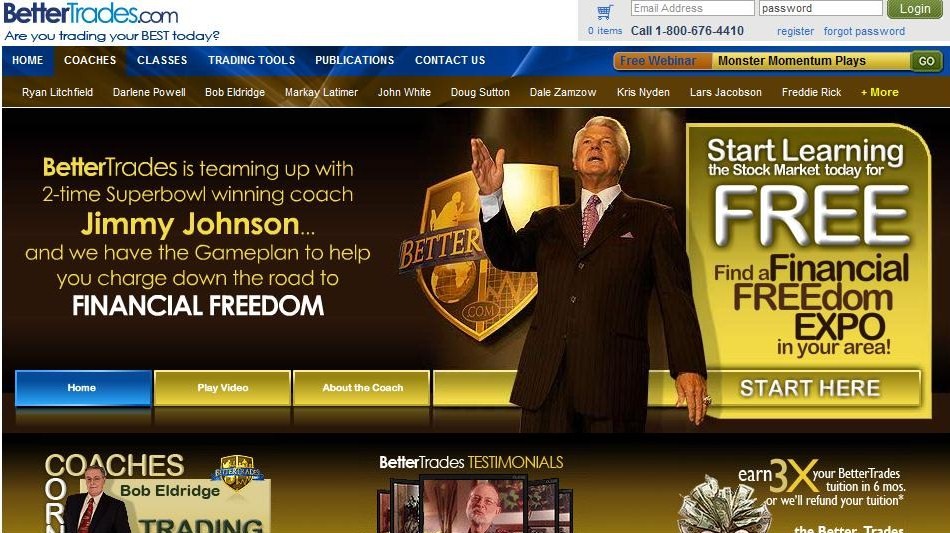 What a joke.
The same can be said about thestreet.com. The guys they have "picking stocks" are complete buffoons. See here.

Let's pay a visit to another crook himself, Henry Blodget and his Tech Ticker trash, where he interviews some clown who tries hard to cover-up for Dykstra.

(By the way, notice the guy on Tech Ticker – he's Jewish as are most of the guys they interview, as are the guys who run Tech Ticker; coincidence? I think not. He also used to write for Cramer's thestreet.com.

Those of you who don't understand the relevance of the Jewish ties in the financial media need to check my "Watch TV, Make Money!" Series.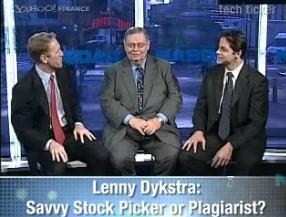 One more thing…Rightside Advisers is a joke. They pitch an email newsletter that's complete trash. I've seen their trash and I have intimate knowledge of some of their snake oil. I had an encounter with these pro-Wall Street clowns a few years ago.
Notice how this guy takes an opportunity to pitch his newsletter. I'll be doing a write-up on Tech Ticker in the future)

It looks like Insana's greed and desire to make easy money led to a good decision – to close down his FoF.
Can you imagine how much his investors would be down if he had kept it open for another year?
Insana, next time, try earning money instead of charging ridiculous fees for doing nothing besides picking hedge funds that had no clue what was going on.
See Our Copyright Policy
Copyright © 2008-2015. AVA Investment Analytics, LLC. All Rights Reserved.

Restrictions Against Reproduction: No part of this publication may be reproduced, stored in a retrieval system, or transmitted in any form or by any means, electronic, mechanical, photocopying, recording, scanning, or otherwise, except as permitted under Section 107 or 108 of the 1976 United States Copyright Act, without the prior written permission of the copyright owner and the Publisher.

These articles and commentaries cannot be reposted or used in any publications for which there is any revenue generated directly or indirectly. These articles cannot be used to enhance the viewer appeal of any website, including any ad revenue on the website, other than those sites for which specific written permission has been granted. Any such violations are unlawful and violators will be prosecuted in accordance with these laws.

Article 19 of the United Nations' Universal Declaration of Human Rights: Everyone has the right to freedom of opinion and expression; this right includes freedom to hold opinions without interference and to seek, receive and impart information and ideas through any media and regardless of frontiers.