Previously, I've shown you many tricks used by the broadcast media to brainwash you. Most recently, I have shown you how CNBC and FBN use sex to sell you stocks.
And every time you buy or sell a stock with E-Trade, Schwab or from Wall Street brokers, you pay a commission. And part of that commission is sent indirectly to these networks via commercials they pay for. But if you thought this scam existed only in the United States, you'd be wrong.
CNBC has virtual casino dealers – "babes & boobs"- worldwide. CNBC's foreign affiliates feature their own rendition of "babes, boobs and bozos." Have a look at the babe in this video (at the end of the article).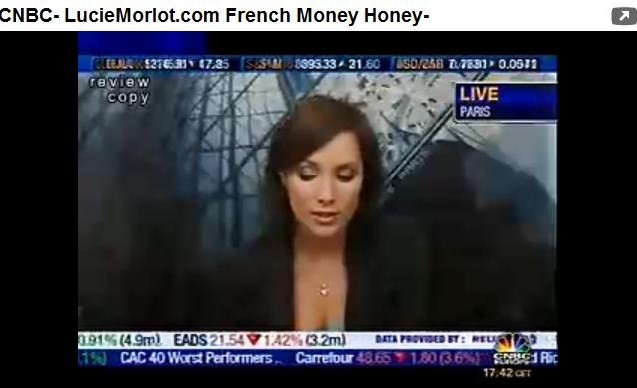 Have you ever heard anyone on TV stumble so badly through a piece? It's unbelievable. But that doesn't matter. She still makes you want to watch, doesn't she?
I was focused too much on how hot this babe looked that I didn't even laugh at her stumbling speech.
THAT'S THE IDEA.
All that matters is that you're focusing on this babe. And you'll be sucked into programs featuring hosts that cause you to become sexually enticed. This will tend to suck you into their trash, causing to make poor investment decisions. Without realizing it, you'll be developing investment decisions by thinking with you penis instead of your brain.
Do you recall what I about sexual stimulation and dopamine in one of my previous media articles? Let me summarize. Dopamine is a neurotransmitter released from the brain in response to many stimuli, from food and drugs to visual and emotional stimuli. For instance, dopamine is released upon intake of cocaine. It's actually the flooding of dopamine to certain parts of your brain that causes the "high."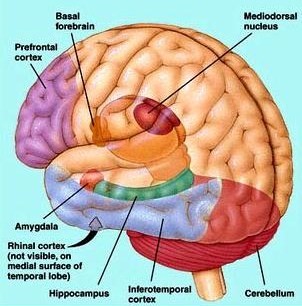 But dopamine is also released during activities such as overeating, shopping, gambling and sex.
Okay, now put two and two together. What do you get when you have babes, boobs, and impulsive stock pumping? Well, you get sexual stimulation, followed by the release of dopamine (very small quantities of course) followed by the urge for a way to enhance that feeling via gambling in the stock market.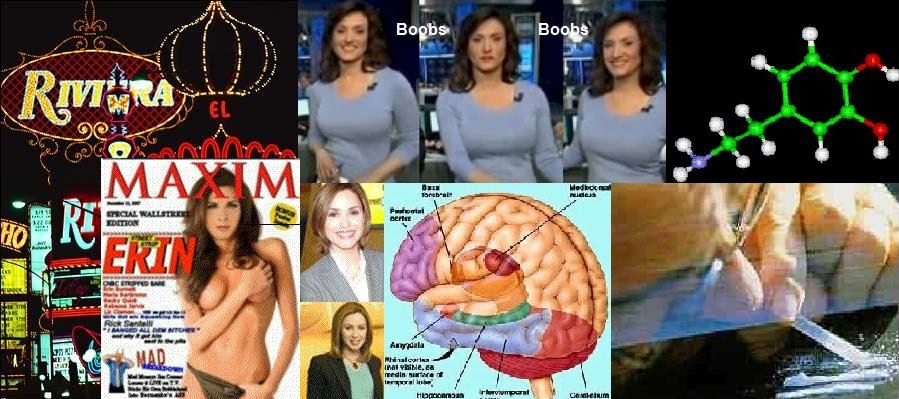 CNBC might want to start recruiting girls from Europe because they sure look a lot better.
When you want to see boobs, go to Hooters.
If you want to see boobs but you don't want to leave the house, go online. There's plenty of free porn available.
If you want to watch TV for boobs and bimbos, there are plenty of other channels with much better looking girls.
Learn to separate sex and investing, and the so-called entertainment delivered by hacks and you will be on your way to becoming a winner.
Otherwise, you'll be a charitable loser. Your investments losses will be "donated" to CNBC and Wall Street.

See Our Copyright Policy
Copyright © 2008-2015. AVA Investment Analytics, LLC. All Rights Reserved.

Restrictions Against Reproduction: No part of this publication may be reproduced, stored in a retrieval system, or transmitted in any form or by any means, electronic, mechanical, photocopying, recording, scanning, or otherwise, except as permitted under Section 107 or 108 of the 1976 United States Copyright Act, without the prior written permission of the copyright owner and the Publisher.

These articles and commentaries cannot be reposted or used in any publications for which there is any revenue generated directly or indirectly. These articles cannot be used to enhance the viewer appeal of any website, including any ad revenue on the website, other than those sites for which specific written permission has been granted. Any such violations are unlawful and violators will be prosecuted in accordance with these laws.

Article 19 of the United Nations' Universal Declaration of Human Rights: Everyone has the right to freedom of opinion and expression; this right includes freedom to hold opinions without interference and to seek, receive and impart information and ideas through any media and regardless of frontiers.
Printing Version More On Media Deception
Related Articles