Even Dr. Phil Gets in on the Action
And we can't forget Dr. Phil; the hick who isn't even a real doctor. He just plays one on TV. He has a Ph.D. in psychology, not an M.D. in psychiatry.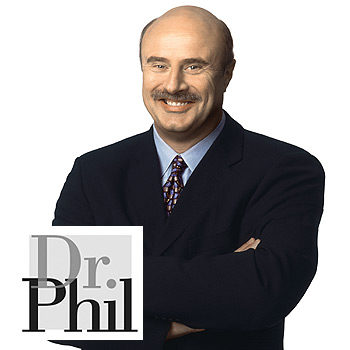 In keeping with his wisdom, Phil invites idiots like Ben Stein and Jim Cramer on his show to talk about the economy. I don't have time to discuss how wrong Stein and Cramer have been. It would take months.
I've got a story for you about the Dr. Phil Show that you aren't going to believe, so stay tuned because it's coming in the future. And it involves me.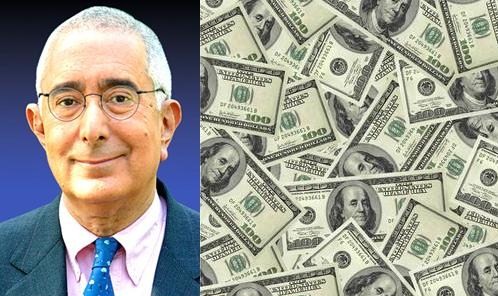 While Stein is a complete idiot, I'd say Cramer's irresponsibility is at least partly due to his neurological disorders. It's apparent to me from watching his archives that he's bipolar, and possibly a paranoid schizophrenic. I'm not trying to fault him on that if indeed that is the case. However, it might explain why he jumps around like a nut and can't seem to maintain any consistency from show to show. I guess he has an excuse. But is he protected from stock manipulation by the ADA?
As for his short-term memory – you know, when he tells you to buy tech stocks one week, and then tells you to sell the same stocks the next week after they've been steamrolled, without any mention that he screwed up – that could be due to anti-psychotics, as many tend to "melt" brain tissue when used chronically. I would hope this is his excuse. Otherwise, he could be facing some very serious charges. If you watch this crap, you're a fool.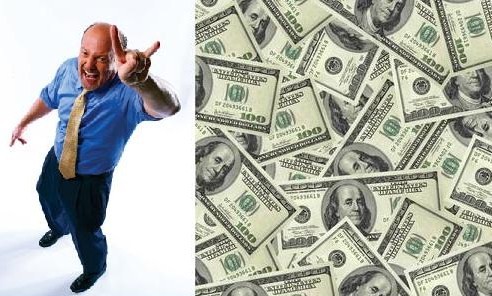 I cannot say for certain whether he intentionally deceives viewers. All that really matters is that he does. As horrendous as their track records are, Cramer, Stein and other idiots and shills manage to take center stage when TV producers and journalists want to hear about the economy.

Similar to Roubini, Schiff, Shiller, Shilling, Faber, Krugman, Stein and Cramer are Jewish; all "experts," all go-to guys for the financial media. Of course there's also countless others interviewed as "experts" by the financial media. Most of them are Jewish. Coincidence? Decide for yourself.
Let's see...the media is controlled by Jewish men, 80% of the reporters and journalists and almost all executives are Jewish; Wall Street and the Federal Reserve? 95% controlled by Jewish men.

So you have the financial media and the financial industry controlled by Jewish men. Why do you think virtually all of the "experts" the media preaches are Jewish? What ever happened to laws against discrimination in America?
What ever happened to fair, non-biased reporting?
What ever happened to ethics in journalism?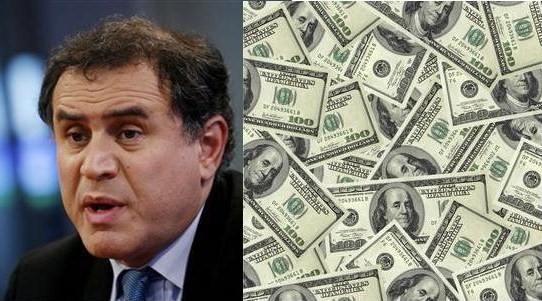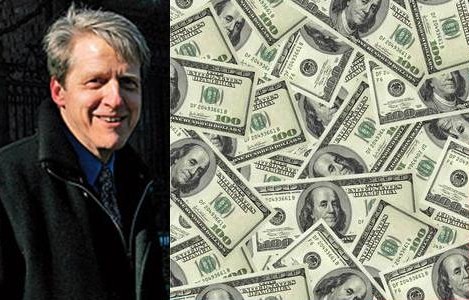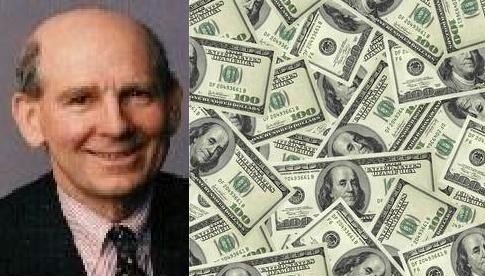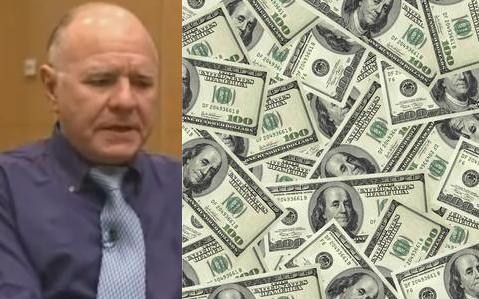 Sure, not all of the "experts" the media goes to are Jewish. There are a few exceptions, like Jim Rogers, another extremist who, if you listen to, you'll end up broke. Rogers plays the media game because it's a way for him to manipulate the markets.
Not a single one of them has an ounce of real credibility.
If they truly know what's going on, why aren't they providing you with the details needed to make money?
Simply saying "the dollar is going down" or "the dollar is worthless" or "inflation is coming" does nothing to help you.
They state the obvious and dress it up with flare so as to make you panic and believe what they are saying provides an easy way to make money.
How much money have you made from these bozos?
I'll guarantee you they've made more money since this collapse than before it, and it wasn't due to their own investment advice; it was from marketing and PR, selling books, stocks and making speaking appearances.
It's disgusting to see so many sheep out there who are just too stupid to figure things out, even after reading this series on the media.

See Our Copyright Policy
Copyright © 2008-2015. AVA Investment Analytics, LLC. All Rights Reserved.

Restrictions Against Reproduction: No part of this publication may be reproduced, stored in a retrieval system, or transmitted in any form or by any means, electronic, mechanical, photocopying, recording, scanning, or otherwise, except as permitted under Section 107 or 108 of the 1976 United States Copyright Act, without the prior written permission of the copyright owner and the Publisher.

These articles and commentaries cannot be reposted or used in any publications for which there is any revenue generated directly or indirectly. These articles cannot be used to enhance the viewer appeal of any website, including any ad revenue on the website, other than those sites for which specific written permission has been granted. Any such violations are unlawful and violators will be prosecuted in accordance with these laws.

Article 19 of the United Nations' Universal Declaration of Human Rights: Everyone has the right to freedom of opinion and expression; this right includes freedom to hold opinions without interference and to seek, receive and impart information and ideas through any media and regardless of frontiers.