I wanted to direct your attention to the latest trash from Bloomberg; a propaganda piece commissioned by the White House, featuring Warren Buffett's take on the economy.
http://finance.yahoo.com/news/Buffett-Rules-Out-DoubleDip-bloomberg-2228875511.html?x=0
First of all, as I previously discussed, there is no such thing as a double-dip unless you are talking about ice cream cones. Please refresh your memory on this analysis here.
It should be clear to you that Buffett is either a bold-faced liar or senile, as it's quite obvious to anyone who has examined the data that the recession is alive and well, now in its 34th month. I discussed this fact here.
Of course, after losing more than $30 billion in Berkshire Hathaway in 2008, apparently, Buffett doesn't look at too much data these days. But why bother to look at data when you can simply give an interview and suck the sheep into your agenda? Read about the side of Buffett never discussed by the criminal media monopoly here.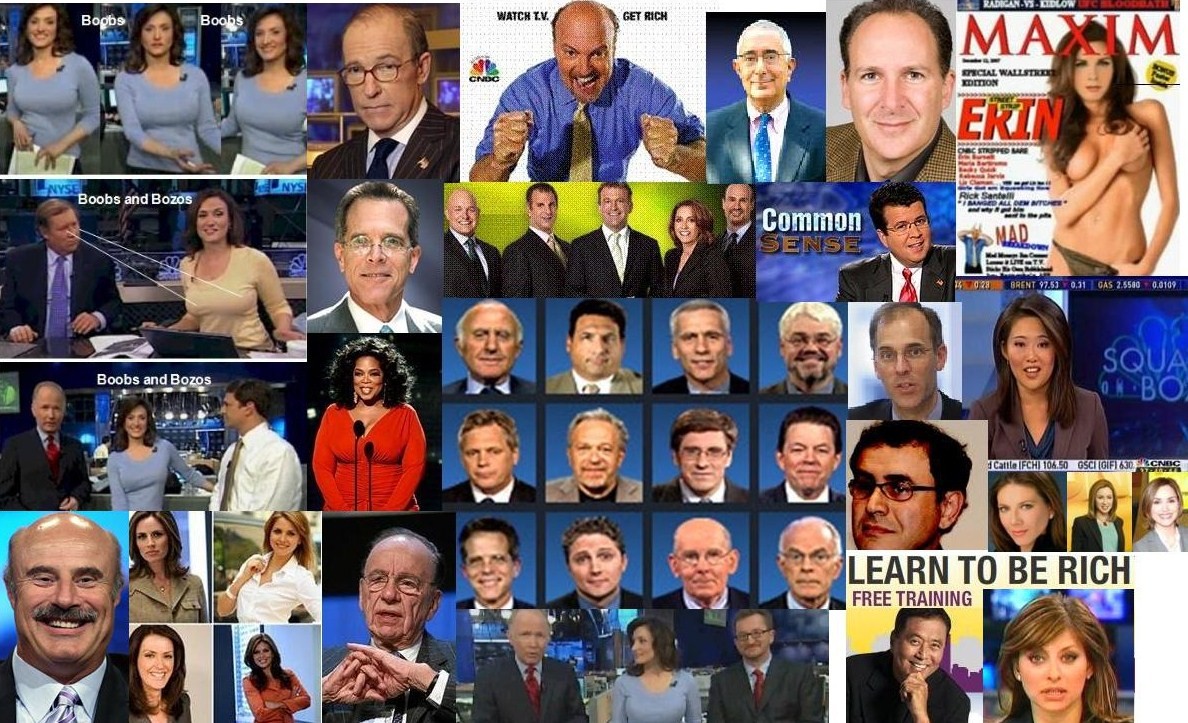 Warren Buffett simply has no idea what he's talking about. At 80, I suppose his mind isn't working too well these days. Alternatively, I suppose when you're close to death, you'll tend to latch onto as much optimism as you can.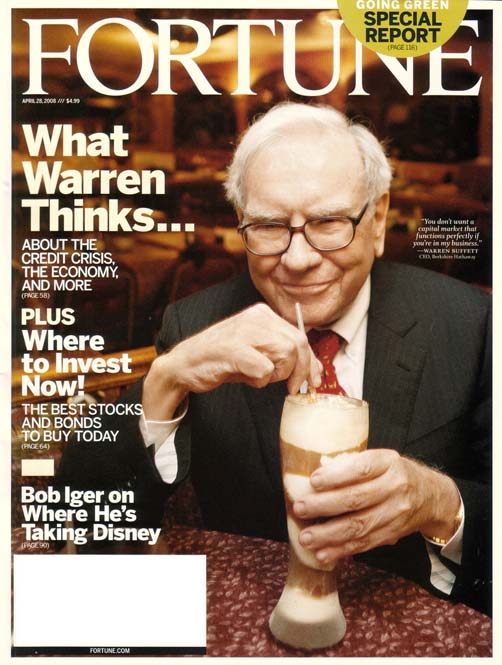 Of course Buffett believes in America's future. He's sitting on billions of dollars, so from his viewpoint, things seem great.

Mr. Buffett, why are you so spineless that you refuse to discuss the disparities between the wealthiest 1% and the rest of the U.S. population?

Mr. Buffett, are you so focused on your own interests that you refuse to inform people as to the realities of America?
Let's not forget that Buffett was and continues to be a supporter of Obama, and speaks with the Washington criminals regularly.
Anyone who thinks they will ever receive any real insights that will help them from Buffett or anyone else in the media clearly doesn't know how the game is played. I'd love the chance to debate Buffett in his numerous statements because the man simply has lost touch with reality. It would be fun showing the world who the real expert is and who has integrity and who has agendas.
Similar to the others in the media club, Buffett is using his position as a member in the media club to cash in at YOUR EXPENSE. As as this previous article demonstrates, Buffett is laughing all the way to the bank as he uses his position in the media club to take your money.
It's clear to me that Warren Buffett is no bettter than Jim Cramer and the other countless lying scumbag idiots who dont care how many people get hurt by their lies and incompetence, as long as it puts money in their pocket.
Notice how the Bloomberg reporter slips in mention of the media clown Nouriel Roubini, a man who is supposed to be teaching at NYU instead of running a for-profit investment service for which has has no clue what he is doing. Please do yourself a favor and research his track record.
And of course, mention of one Jewish financial "expert" is not adequate for the Zionist-run Bloomberg. The reporter also had to mention another guy who has no idea what's going on, but he's Jewish, so you know, he gets positioned as an expert.
Folks, no matter where you turn in the media, you're going to see five things: Zionist control, Jews who have been propped up as experts despite lacking credible track records, and useless information, spin and agenda-filled trash.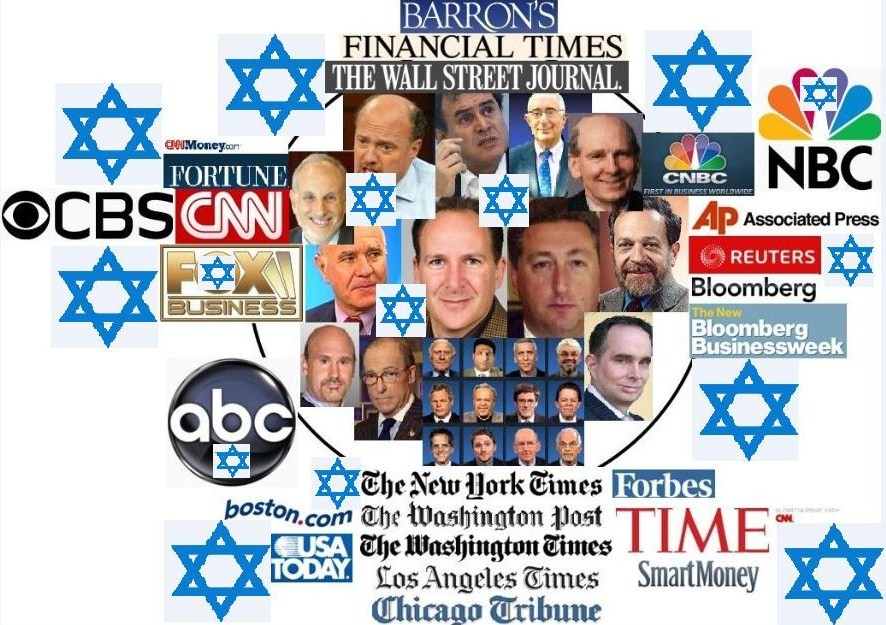 As with all media trash, you should do yourself a favor and email these reporters to let them know you are on to their game of creating propaganda pieces, not without failing to include some of the Jewish experts who have no idea what they are talking about, as their records indicate. And thousands of bloggers and self-proclaimed experts who follow the lead of these hacks have created a complete brainwashing of the American public via a flooding effect. You need to expose the tactics of the media Macarena to everyone you know, as discussed here.
Of course, you should expect to be called an anti-Semite for exposing this fraud.
To get up to speed on the criminal financial media, see here.
Folks, what we see today is massive discrimination by the media (as well as throughout corporate America and academia) favoring those who are Jewish.
If you are not aware of this, I urge you to research who runs the media, who are the reporters and broadcasters, who runs the publishing houses, PR firms, Hollywood, who runs the large corporations, who runs the Federal Reserve, Wall Street, academia, think tanks, venture capital firms, Washington (government agencies/FDA, SEC, FTC, CFTC, etc.; congress/50 spots and counting; the judicial system/have a look at how many Jewish judges there are across the U.S.; and the Supreme Court/now 33% Jewish). The list goes on and on. and let's not forget the Kosher tax on most food items (including Reynolds Wrap).
With less than 2% of the U.S. population holding a massive amount of top positions in the public and private sector, it should be clear once you have researched this that America is now under the control of the Jewish/Zionist mafia. This is a statement of fact. And if you are Jewish and you are NOT in a top position, you should consider yourself an enemy of this mafia, despite what you may believe. You are in the same boat as the rest of us.
If you are like me, you never bothered to notice because you don't disciminate on the basis of race, religion or gender. However, once you open your eyes, you are going to be shocked at what you see. The Jewish friends I have are not part of this mafia. They are decent, intelligent people who do not prey on others. That is specifically why they are my friends.