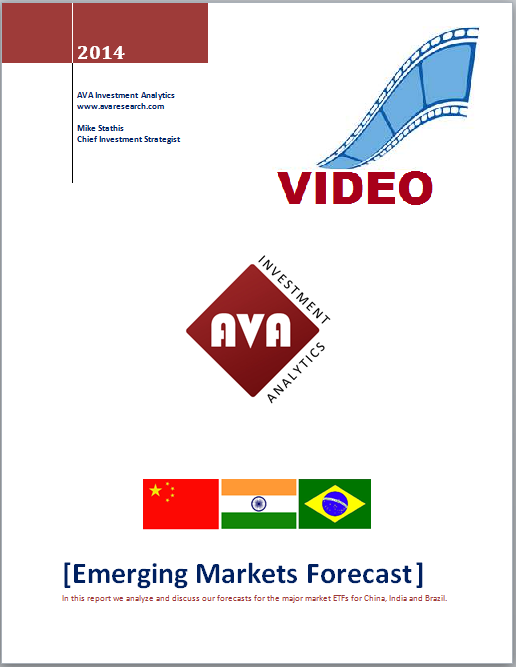 January 2014 Emerging Markets Forecast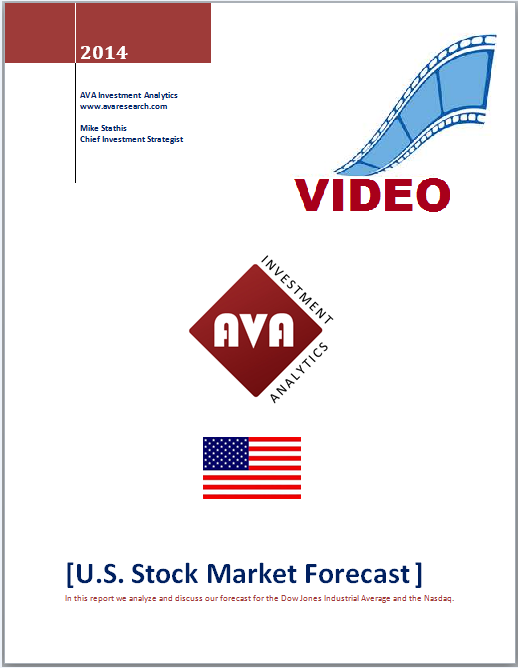 January 2014 US Stock Market Forecast (Dow Jones & Nasdaq)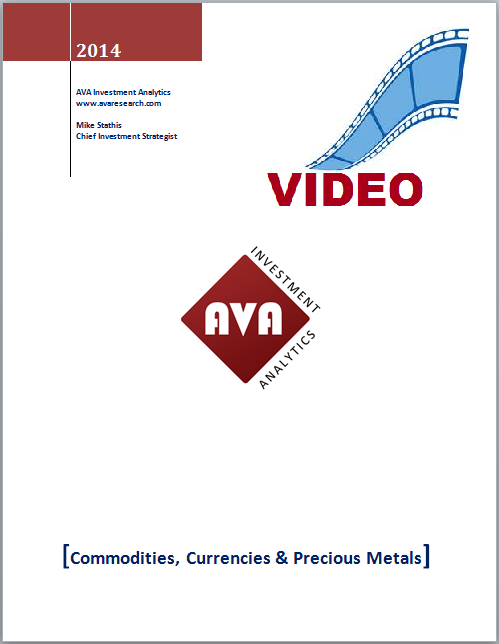 January 2014 Commodities, Currencies & Precious Metals Forecast
Brazil Economic Analysis 2013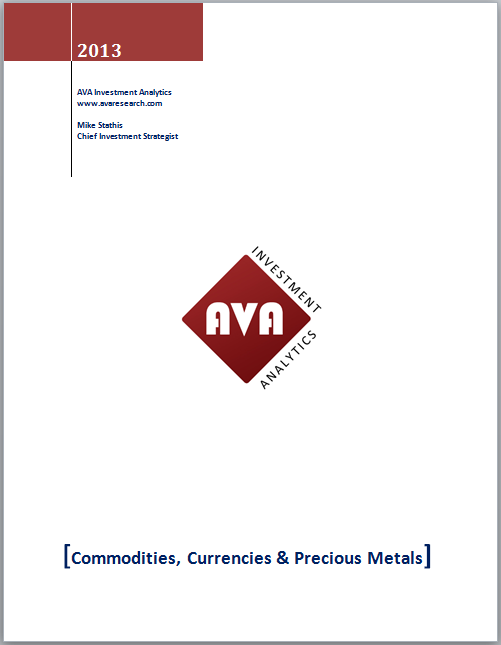 November 2013 Commodities, Currencies & Precious Metals Forecast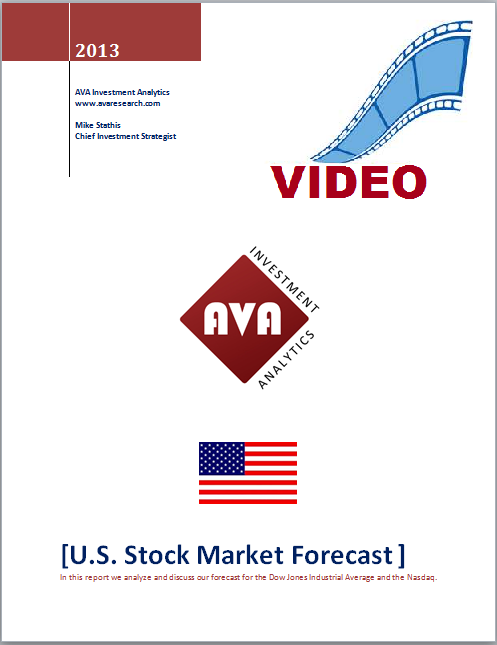 November 2013 Dow Jones & Nasdaq Forecast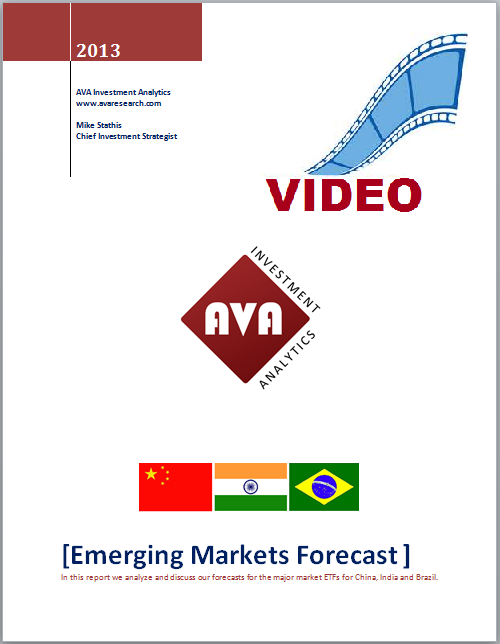 November 2013 Emerging Markets Forecast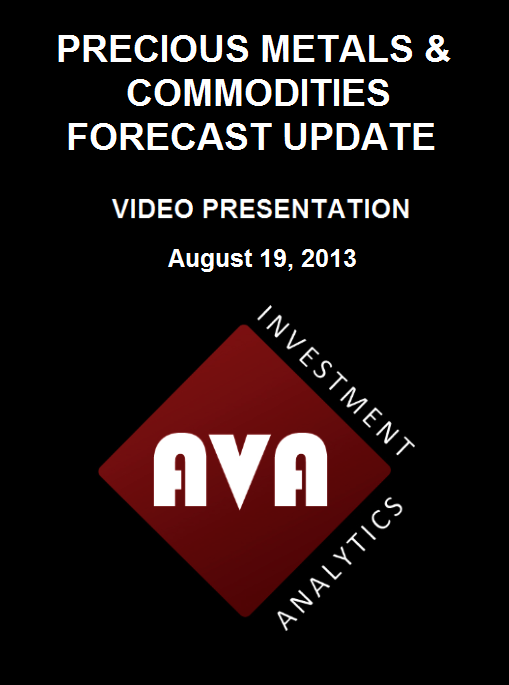 August Precious Metals and Commodities Forecast Video Update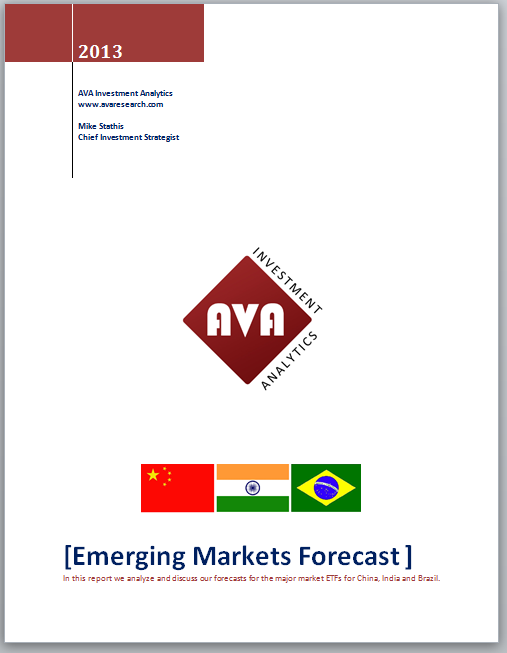 August 2013 Emerging Markets Forecast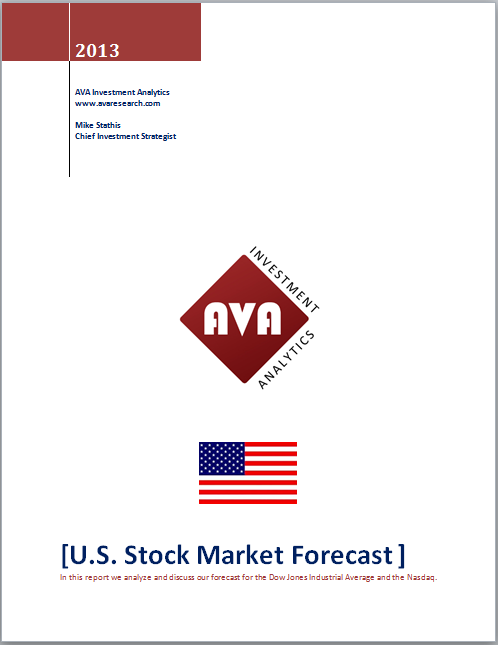 August 2013 Dow Jones & Nasdaq Forecast
The Foreclosure Gate Distraction
Over the past few months we have heard about a variety of questionable practices from banks looking to seize the homes due to chronic mortgage delinquencies. Each day more drama is added to the picture. It has become the center of focus for many media hacks who want to exploit the frustration and anger they have with Wall Street and Washington.
These hacks are the same individuals who hid the realities of the real estate bubble a few years ago. Back then, they ran advertisements for mortgage companies and get-rich-quick real estate schemes. Today, they have positioned themselves as your savior, all while pitching gold and silver.
Do not be fooled by these hacks. All the care about is making money selling ads. A few years ago, mortgage and real estate companies were forking over the most money for ads. Today, gold and silver dealers lead the way.
While your favorite media hero continues to fool you as a consumer advocate, you need to ask why this individual did not warn you about the economic collapse. Furthermore, you need to ask why the big fraud is not being addressed; real estate securities fraud that resulted in the collapse of the global economy.
In my opinion, extensive coverage of this "foreclosure gate," as it has been termed, is merely a distraction to keep Americans focused on smaller issues.
We still have not seen any of the Wall Street banking executives face criminal investigations for securities fraud. This remains as the biggest unresolved issue in the nation today. Yet, no one with real media exposure dares mention this.
Even Angelo Mozilo, former CEO of Countrywide recently settled with the SEC to the paltry sum of $67.5 million, much of which will be paid for by Bank of America. From 2002 to 2006, Mozilo landed nearly $400 million in salary and stock compensation, including millions of dollars (in excess of the amount of the SEC settlement) from stock he dumped just prior to the collapse of Countrywide.
This bailout by Bank of America shareholders allows Mozilo to escape facing charges of insider trading. This is preposterous, but should come as no surprise if you understand how things work in the U.S.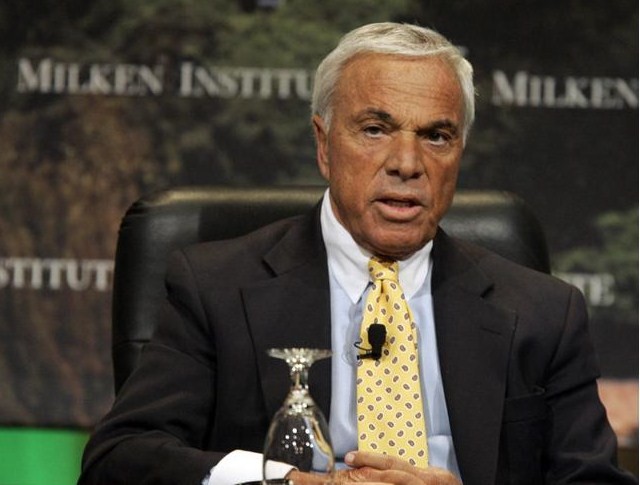 I find it quite ironic that Mozilo has been rubbing shoulders with one of Michael Milken's "philanthropic" organizations.
As you will recall, Milken was labeled the junk bond king after pleading guilty to numerous counts of insider trading and other forms of securities fraud, resulting in billions of dollars of fraud during the Savings and Loan Crisis in the 1980s. In exchange for retaining some $500 million, Milken served a couple of years in club fed.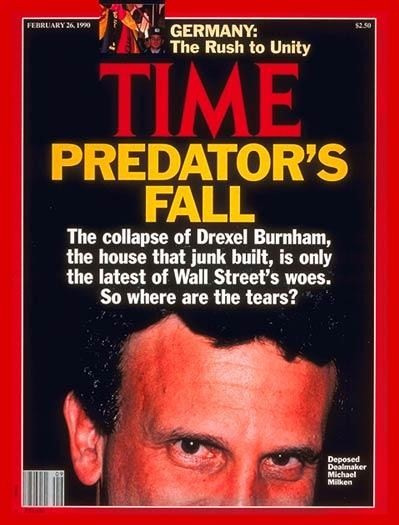 "Where are the tears?" asks TIME Magazine (another partner of Wall Street). As you can see, Milken was nothing but smiles back then because he had already arranged a sweet deal with his friends at the SEC and Department of Justice.
In return for guilty pleas, Milken would be confined to a federal detention facility for two years, sipping tea daily as he planned his return to society with $500 million he stole from investors.
When Milken left club fed, he immediately began to plans to effectively erase the tarnish of his crimes, through buying off the media, offering lucrative positions in one of his many philanthropic organizations, so as to build more support for his "rebirth."
After spending large sums of money on a PR campaign which included donations to various charities with the money he stole from the S&L crisis, Milken was rebranded as a "philanthropist."
Each year as he graces Forbes Richest 500 Americans, Milken is described as an investor and philanthropist, with no mention of his crimes. Like all other media, Forbes is a complicit partner of Wall Street fraud. Keep that in mind the next time you think about buying these publications.
As Milken hides under the guise of his new image, he continues to work with his huge network of hedge fund associates, who rob investors of their retirement through stock manipulation.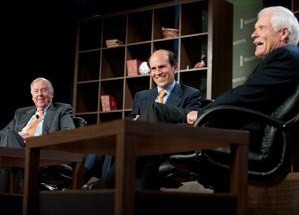 If you research Milken, like other Wall Street elite, you will see that he is connected to Picower (the billionaire who received $7 billion from Madoff's Ponzi scheme), Carl Icahn (the scumbag billionaire vulture who like many others, received his money through unprosecuted fraud), Madoff himself, and many other criminals.
And of course we cannot forget about his very close associate, Ivan Boesky. Once you spend a good deal of time researching these connections, you will realize just how deep the rabbit hole is. Let me tell you right now. It's like a bottomless pit.
You should note that one of the SEC commissioners that were involved in the investigation was none other than Mary Shapiro, who was appointed SEC Chairman by Obama.
If you research who the other SEC Commissioners were, as well as and SEC Chairman, as well as the head of the Department of Justice, you will see that having friends in high places does indeed matter.
We see the same situation when we look at the failure of the SEC to investigate Bernie Madoff despite having received compelling evidence of fraud submitted for years by Harry Markopolous.
SEC Leadership During Milken's Crimes and Investigation
John Shad (R), Chairman 5/6/81 6/18/87
Bevis Longstreth (D) 7/29/81 1/13/84
James C. Treadway, Jr. (R) 9/13/82 4/17/85
Charles C. Cox (R) 12/2/83 9/30/89
Charles L. Marinaccio (D) 5/24/84 7/10/85
Aulana L. Peters (D) 6/11/84 7/8/88
Joseph A. Grundfest (D) 10/28/85 1/18/90
Edward H. Fleischman (R) 1/6/86 3/31/92
David S. Ruder (R), Chairman 8/7/87 9/30/89
Mary L. Schapiro (I) 12/5/88 10/13/94
Richard C. Breeden (R), Chairman 10/11/89 5/7/93
Philip R. Lochner, Jr. (R) 3/12/90 6/23/91
Richard Y. Roberts (R), (D) when appointed 10/1/90 7/15/95
J. Carter Beese, Jr. (R) 3/10/92 11/14/94
Arthur Levitt (D), Chairman 7/27/93 2/9/01
See Our Copyright Policy
Copyright © 2008-2015. AVA Investment Analytics, LLC. All Rights Reserved.

Restrictions Against Reproduction: No part of this publication may be reproduced, stored in a retrieval system, or transmitted in any form or by any means, electronic, mechanical, photocopying, recording, scanning, or otherwise, except as permitted under Section 107 or 108 of the 1976 United States Copyright Act, without the prior written permission of the copyright owner and the Publisher.

These articles and commentaries cannot be reposted or used in any publications for which there is any revenue generated directly or indirectly. These articles cannot be used to enhance the viewer appeal of any website, including any ad revenue on the website, other than those sites for which specific written permission has been granted. Any such violations are unlawful and violators will be prosecuted in accordance with these laws.

Article 19 of the United Nations' Universal Declaration of Human Rights: Everyone has the right to freedom of opinion and expression; this right includes freedom to hold opinions without interference and to seek, receive and impart information and ideas through any media and regardless of frontiers.