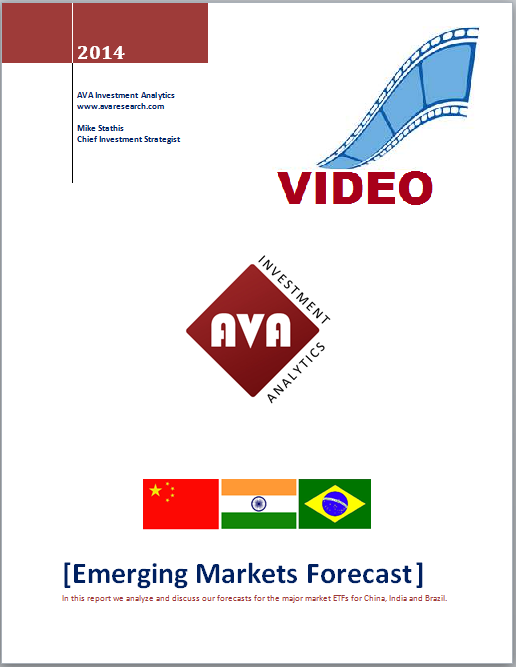 January 2014 Emerging Markets Forecast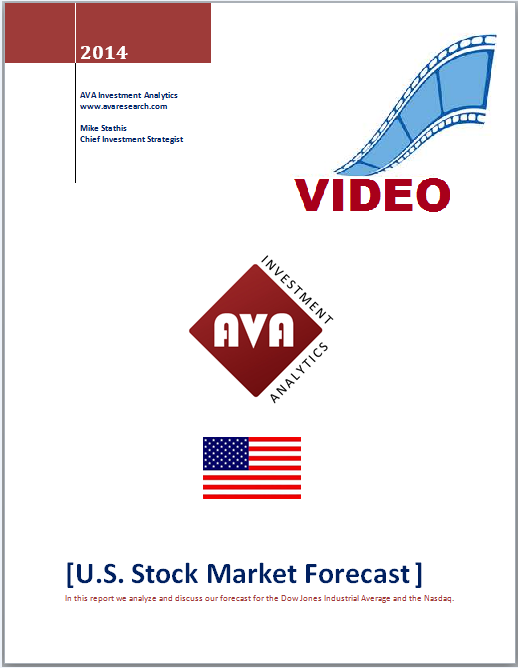 January 2014 US Stock Market Forecast (Dow Jones & Nasdaq)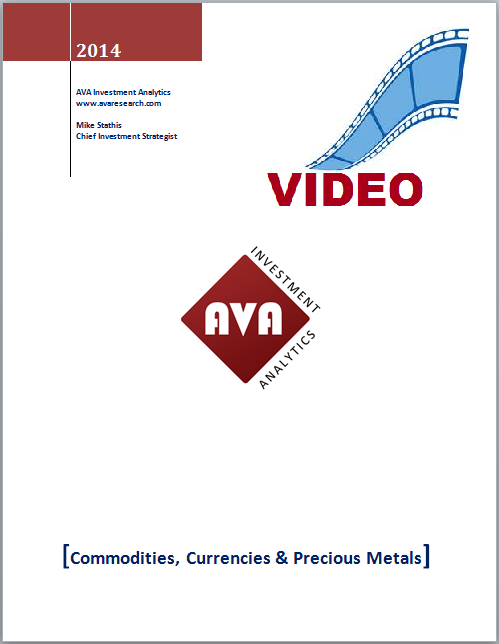 January 2014 Commodities, Currencies & Precious Metals Forecast
Brazil Economic Analysis 2013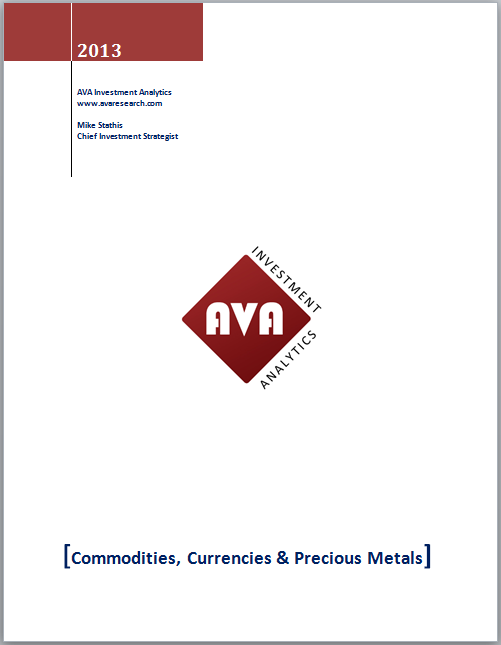 November 2013 Commodities, Currencies & Precious Metals Forecast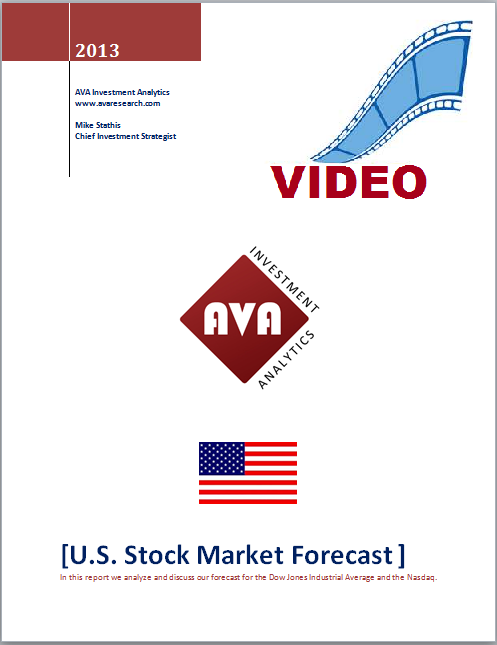 November 2013 Dow Jones & Nasdaq Forecast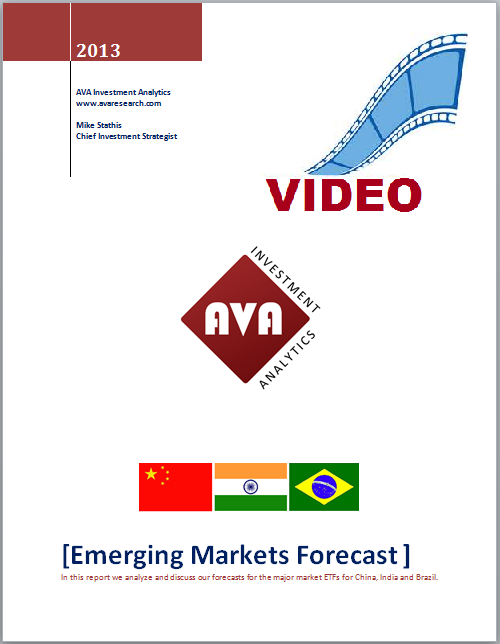 November 2013 Emerging Markets Forecast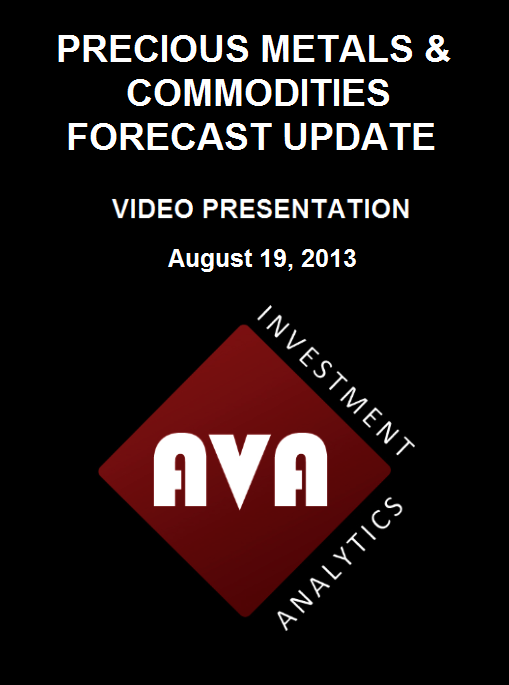 August Precious Metals and Commodities Forecast Video Update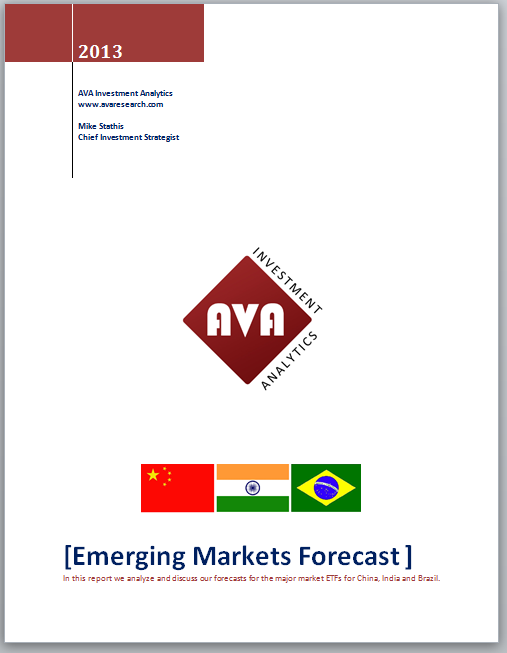 August 2013 Emerging Markets Forecast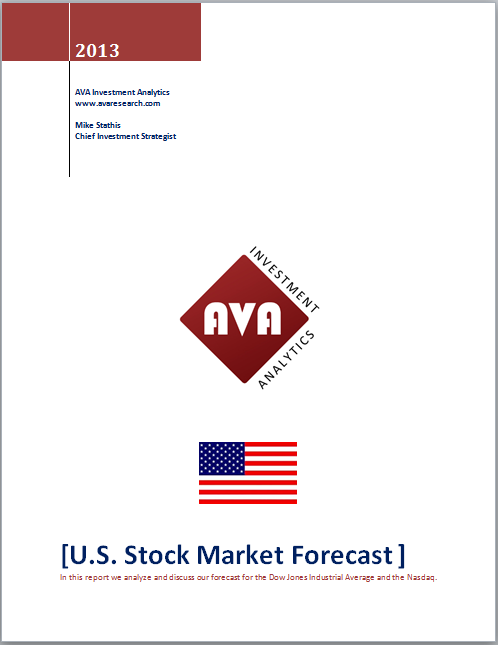 August 2013 Dow Jones & Nasdaq Forecast
When To Buy And Sell. Japan As A Case Study
Shortly after the earthquake and tsunami struck Japan, government and Wall Street economists downplayed the impact on Japan's economic growth as well as that of the rest of the world. Next, the nuclear reactor meltdown began to worsen and still, these same economists minimized the economic impact of these events.
In the Intelligent Investor newsletter, I discussed that these estimates had been significantly downplayed. My view was that the combined impact of the catastrophes in Japan would add a significant component to what I had already forecast as a slowdown in the global economy in the second half of the year. I even wrote a follow-up on the site several months later confirming this reality. See here.
At the time, there was not even mention by Wall Street or any of the establishment economists (ECB, IMF, etc.) of the possibility of a slowdown in the second half of the year. Thus, once again, the so-called experts confirmed just how useless they really are.
Never mind that officials at the IMF are very well-paid and receive one of the most generous pensions in the world (they can retire at age 62).
Never mind that Washington economists benefit from the revolving door between corporate America and Wall Street, providing 7-figure jobs once they depart for the private sector.
The most important point to keep in mind is that these individuals have been placed in a position of high influence, yet they continue to demonstrate a consistent level of incompetence.
Only recently have these same bumbling economists finally realized the reality; only after the fact.
How did these officials miss things yet again? Has Japan changed its role in the global economy?
Japan is responsible for
one-fifth of the world's semiconductor production. This relationship has held firm for a number of years. In particular, Japan is a critical upstream supplier for many countries across the globe. For instance, in the machinery and reactors sector, Japan accounts for more than a third of global exports of machinery and wafers, providing more than 50% and 35% of U.S. and Chinese imports, respectively.
Japan also controls 90
% of the world's production of bismaleimide-triazine (BT) resin, which is used to manufacture substrates in the production of integrated circuit chips and printed electronics boards. Shortly after the earthquake hit, production at Mitsubishi Gas and Chemical was suspended for two months. MGC accounts for 50% of the world's supply of this vital semiconductor chemical.
Consensus estimates from industry analysts expect worldwide semiconductor production to pick up between July and September, and to have largely normalized by the end of the year. This assumes that the impact of the earthquake will be short-lived.
I do not agree with these estimates.
Semiconductor production, requires a stable supply of electricity and clean water. Prolonged power shortages or unexpected blackouts remain likely. Such events would continue to constrain production in both in Japan and abroad.
Now let's have a look at some of the firms most affected by the disaster in Japan.
First, we have MEMC Electronic Materials. As you can see, shortly after the first earthquake hit Japan in early March, shares began to sell off. Economists and analysts were underestimating the impact on MEMC and other firms through May. By June, they had revised their estimates more in-line with reality.

Next, we examine Sony. As you can see, Sony suffered a similar fate.
Finally, we examine Toshiba. The interesting thing about the impact of the earthquake on Toshiba was that it collapsed immediately after the earthquake hit Japan. Since hitting recent lows in mid-March, shares have rebounded nicely, but remain 18% lower than the performance of the Nasdaq late February.

I already knew about the exposure of many of these companies, especially MEMC and Sony. I was also aware of the spillover effects.
The question is, did you?
Did any of the guys you rely on for financial advice warn about these issues?
Did you hear your favorite "expert" on CNBC discuss these issues?
The effect of Japan's supply chain disruption has several implications for not only the firms mentioned here, but the entire semiconductor industry. As well, one can draw numerous conclusions regarding the ability of certain firms in developing Asia to fill this temporary deficit.
At AVA Investment Analytics, when we select securities for our clients we analyze this type of data in addition to company-specific fundamentals in order to formulate estimates of opportunity and risk. Finally, we utilize technical analysis and market forecasting and combine each weight-adjusted component into our model to form a comprehensive assessment for each security. It has been this same approach that has enabled us to accurately predict the bankruptcy of numerous firms several years in advance (Blockbuster, Bombay, Circuit City, etc.). As well, this same approach has enabled us to identify several huge winners early on or determine whether firms would be able to successfully mount a turnaround.
You will not find any other research firm that takes such a rigorous approach because it's simply too demanding. It requires an extraordinary level of work, diligence, and expertise, in addition to continuous reassessment. This is why the research and investment guidance offered through AVA Investment Analytics is second to none. Our track record confirms this.
I invite you to join other subscribers who wish to become great investors, as they learn how to navigate the financial landmines that promise to be commonplace for years to come. The best way to achieve this difficult task is to subscribe to one of our investment newsletters.
At AVA Investment Analytics, we publish 3 investment newsletters and provide customized research to financial institutions, financial advisers and serious retail investors.
(1) The Intelligent Investor is our flagship publication. It is the most comprehensive investment newsletter we know of in the world. See here for more details. See here, here, here and here for our track record.
(2) The Market Forecaster provides forecasts for the U.S. and emerging markets (excluding Russia). See here for more details. See here and here for our track record.
(3) The Dividend Gems provides my most highly recommended dividend securities with active management strategies, as well as discussions of other dividend securities. See here for more details.
See Our Copyright Policy
Copyright © 2008-2015. AVA Investment Analytics, LLC. All Rights Reserved.

Restrictions Against Reproduction: No part of this publication may be reproduced, stored in a retrieval system, or transmitted in any form or by any means, electronic, mechanical, photocopying, recording, scanning, or otherwise, except as permitted under Section 107 or 108 of the 1976 United States Copyright Act, without the prior written permission of the copyright owner and the Publisher.

These articles and commentaries cannot be reposted or used in any publications for which there is any revenue generated directly or indirectly. These articles cannot be used to enhance the viewer appeal of any website, including any ad revenue on the website, other than those sites for which specific written permission has been granted. Any such violations are unlawful and violators will be prosecuted in accordance with these laws.

Article 19 of the United Nations' Universal Declaration of Human Rights: Everyone has the right to freedom of opinion and expression; this right includes freedom to hold opinions without interference and to seek, receive and impart information and ideas through any media and regardless of frontiers.